Once In A Lifetime Catch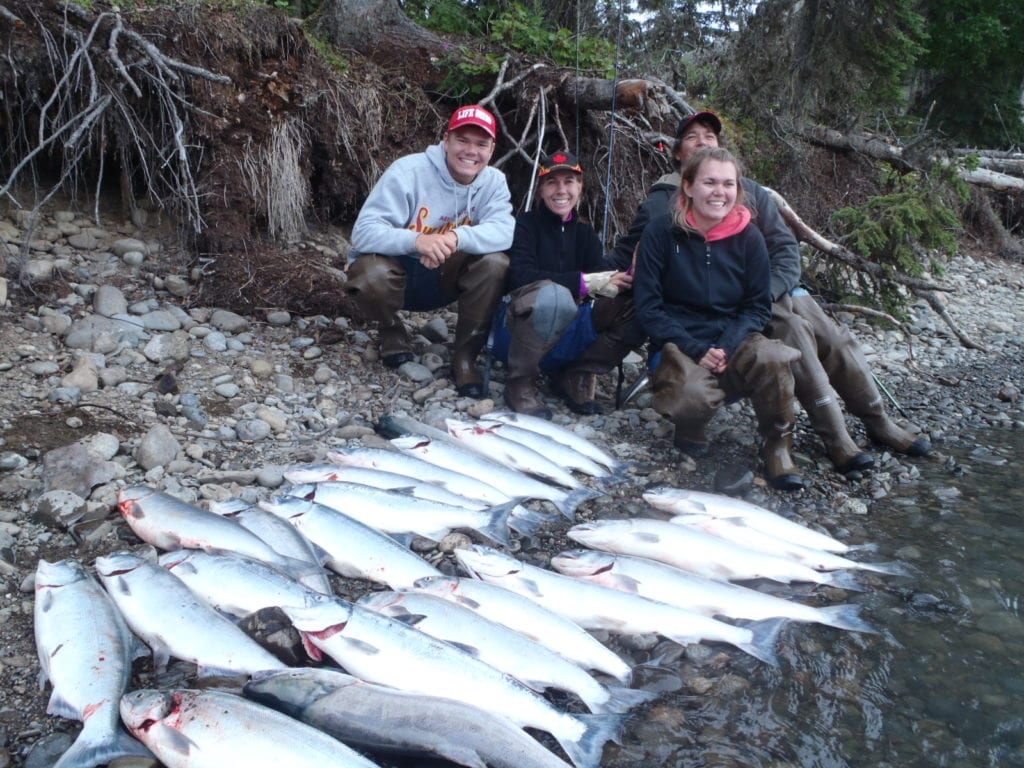 Alaska is a once in a lifetime kind of place; especially if you're a fisherman (or fisherwoman).
Alaska has beautiful mountains galore and breathtaking lakes/streams for bountiful fishing trips. It's home to a large variety of fish that can really test your angling abilities.
Alaska salmon fishing is known worldwide as a one of a kind experience. Home to king salmon, known to Alaskans as the Chinook, these fish are the object of many angler's eyes when it comes to Alaska fishing, mostly because of their large size and flavorful taste. King salmon can typically be found in large quantities in the Kenai or Kasilof River for Alaska fishing trips. However, you should book a charter as the area can be overly packed. You can also fish King salmon via deep sea with one of our Deep Sea Combo trips. All of Soaring Eagle Lodge's fishing trips are charter based. You'll have a guide there to assist throughout your trip.
All Alaska fishing trips should entail trying your luck for a lake trout if visiting in the later summer months. We're not talking about just any kind of trout, as these are some of the biggest you'll find. This large trout can be found in the remote lakes scattered across the Alaskan territory. A fun way to fish these species are to take a fly out fishing trip, which Soaring Eagle offers.
Alaska fishing trips can be quite the experience for those who love to be in the outdoors. Our state is home to a large variety of fish & salmon that will be sure to please the likes of anyone thinking about going on your fishing trip. You should go ahead and add Alaska fishing trips to your bucket list so you can start taking in the peaks & oceans from your cliff side cabin at Soaring Eagle Lodge.