Boy, do we have something for you!
Boy, do we have something for you!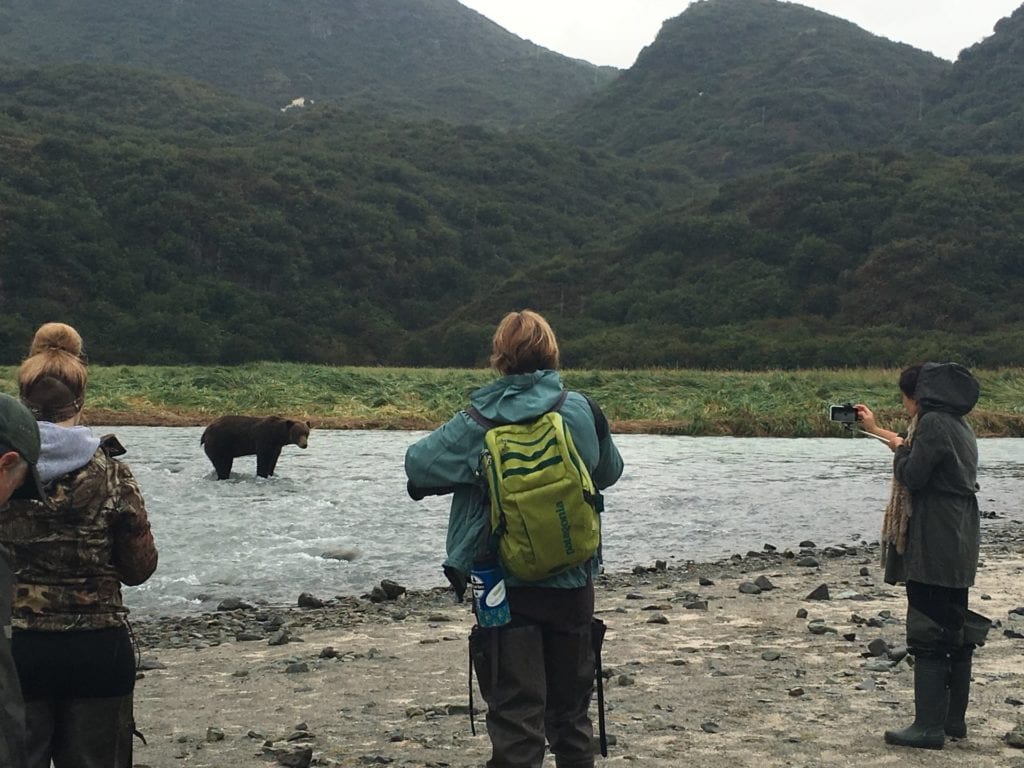 Today we are highlighting some of our guests favorite adventures.
We offer such a variety of excursions at Soaring Eagle Lodge, that we always have something for everyone! We have excursions your grandma will love, your kids will love & your husband will love. Below are a few that our guests constantly recommend:
Fly Out Bear Viewing
This is a once-in-a-lifetime adventure. You will be accompanied by an experienced bush pilot who will be your bear viewing guide. Your plane will land on a remote beach, just a short walk away from the main attraction: brown bears in their natural habitat.
Trip time is usually five hours (approximately one hour flight each way and three hours on the beach) or can possibly be customized to meet your needs, based upon space available, tides and weather (extra charges apply). Departure times vary somewhat based on the tides.
Kenai Fjords Whale & Glacier Cruise
ALASKA'S #1 WILDLIFE AND GLACIER CRUISE.
Towering walls of rock, lush forests, tumbling glaciers and abundant wildlife await on your journey up the coast from Seward on our six unique ocean cruises. Glide past seals, sea otters and sea lions playing and sunning on rocky shores. Watch puffins and eagles soar above. Wonder at the sight of whales frolicking at sea – all of these signature Alaskan sights are easily accessible on our wildlife and glacier cruises in Kenai Fjords National Park.
Deep Sea Combo Fishing
With limits for most species being 2-4 per day, there's no shortage of things to catch. Depart in the early morning from Homer or Ninilchik and catch some halibut & king salmon on the ocean. Each boat has a spacious deck, is heated and has restrooms. You'll always have a USCG certified captain and experienced deckhands there to help you out.
Dog Kennel & Sledding Tour
Your adventure begins with a 2-mile dog sled ride. Feel the power, excitement, and energy of our amazing sled dogs as they are harnessed to our comfortable wheeled sleds on this hour and a half dog sled tour. Mush through the Seward Alaska wilderness to the base of Resurrection Mountain and along Box Canyon Creek. Your guide will explain how we train and steer the dogs, and tell stories from the trail.
Upon return to the kennel, tour our beautiful kennel facilities, laugh as a guest is dressed up as an Iditarod musher and cuddle adorable husky puppies. Our guides offer a delightfully humorous, behind-the-scenes look at the Seavey family's training for the most demanding race on earth.
Kenai River Float with Gold Prospecting
A wonderful 9 hour excursion. Fun and safe for all ages, this full day of adventure combines our scenic float plus an introduction to gold panning with Prospector John, as seen on the Discovery Channel! John will teach you gold panning techniques and sluice box operation, after which we drift down the beautiful Kenai river to one of John's favorite tributary streams. Upon arrival, you will walk upstream to his chosen gravel bar to pan for gold. You'll be surprised what you can find! The scenic float continues through the Kenai National Wildlife Refuge, where we often see moose, bear, dall sheep, eagle nests and mountain goats.