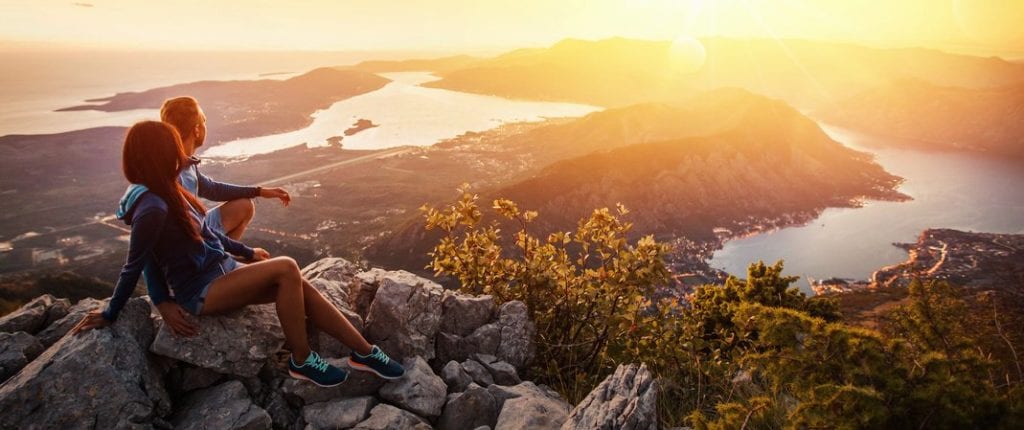 It's harder than ever to de-stress in today's age of technology. Even when you're on vacation, you might find yourself checking work emails. So what can you do to cut back on technology and let yourself relax?
Nature vacations can help you de-stress by pulling you out of your urban comfort zone and back into the peaceful wilderness. Here are some of the key benefits of taking a nature, or at least a nature-heavy, vacation.
The air is better for you. Hundreds of years ago, people would bring those who were sick out to the countryside to feel better. This was actually a good idea. The air in the countryside is cleaner than the air in an urban center because you're away from toxic chemicals. In the countryside, you're surrounded by plants that are creating fresh oxygen that hasn't been contaminated by car exhaust.
Your senses get a re-start. In the city, your senses can become overwhelmed. This is because there's so many smells, sounds, and people. On a nature vacation, you don't need to worry as much about being overwhelmed. You're actually giving your senses a rest.
You stay in shape. Your body is meant to move. Too much rest can make you irritable and anxious. It can even cause pressure ulcers. Nature vacations get you moving in a natural way so you can stay in shape without feeling like you're exercising.
You have an authentic sense of adventure. Many people who are disappointed with their everyday life feel like they're missing that sense of adventure. You can try to create your own adventures while you're in the city by planning something to do. But when you're on a nature vacation, the adventure comes to you.
Stay at a luxury wilderness lodge in Alaska
You don't need to travel far to have a great natural vacation. In fact, domestic travelers make up 85% of total traveling expenditures in the United States. Domestic travel even increased by nearly 2% in 2017.
Approximately 52% of Alaska's acreage is wilderness, making an all inclusive trip to Alaska one of the best nature vacations you could go on.
Soaring Eagle Lodge has the luxury wilderness lodge you're looking for whether you're there for fishing vacations or to de-stress. To learn more about our luxury wilderness lodges or lodge vacation packages, contact Soaring Eagle Lodge today.