Come Catch Them All!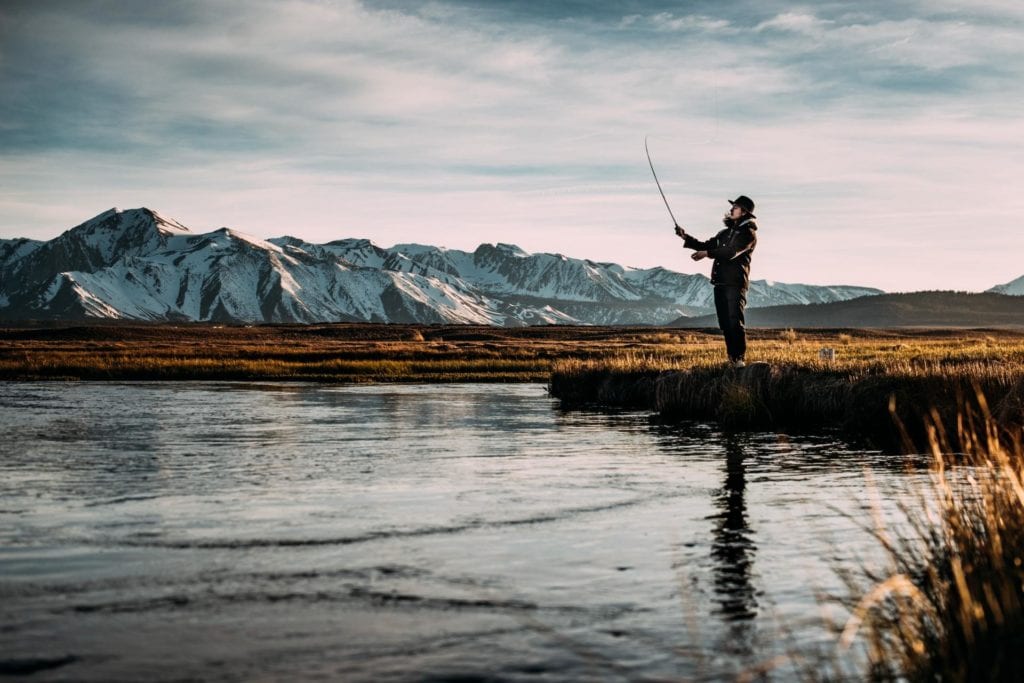 Looking for a catch of a lifetime? Alaska Salmon Fishing is for you! With having both saltwater and freshwater options, the best guides in the business, and a variety of salmon species to fish for- we have you covered!

We often get questions on the salmon runs, so we wanted to provide some information.
Our typical salmon trips are the following:
Trip Length: Full Day Adventure (6-8 Hours)
Specie Migration:
King Salmon: March- May (saltwater) | June- July (freshwater)
Sockeye Salmon: June- July (freshwater only)
Silver Salmon: Mid July- August (saltwater) | End July- September (freshwater)
The waters of Alaska aren't just untouched, they're clear, aqua-blue, and boundless to an extent that's difficult to imagine. You have to test them out yourself to fully understand just how magnificent the fishing action is here. And Salmon fishing is the most exciting adventure of them all for us.
Some of the best fishing spots are in the wilderness, so hiring an experienced guide is crucial. If there's a particular species of Salmon you'd like to target, expert help is welcome to get that hook.
Chinook (King) Salmon
Chinook Salmon are the ultimate catch in Alaska – the bigger, the better. These hard-fighting fish average at 20–30 pounds, and you can easily find lunkers that weigh 50 pounds or more. Go after Chinook anytime from June to late July.
CoHo (Silver) Salmon:
To experience some exciting action, Silver Salmon is your type. These wild guys are relentless. They're the acrobatic Salmon, so you're getting a great fight and a show to go with it. The best time of the year to go after Coho is from July all through September.
Pink (Humpback, Humpy) Salmon
Pinks are the smallest of all Salmon. They usually average at 5 pounds, though you can usually stumble upon some larger ones. Remember, these fish are best on even-numbered years. This is due to their life cycle lasting two years, so you can't find them every year. When they do come to Alaska, they're here in huge numbers. You can easily catch 50 or more fish on one trip, if you know where to go. Anytime from late July to the end of August is good for targeting pinks.
Sockeye Salmon
If you're coming to Alaska to stock your cooler with fillets, there's no better target than Sockeye Salmon. Not only are they the yummiest of all Salmon, but they're also the most abundant. Fly fishing for Sockeye is popular, and many zealous fly rodders come here for the ultimate face-off. These species are abundant from mid-June to late July.