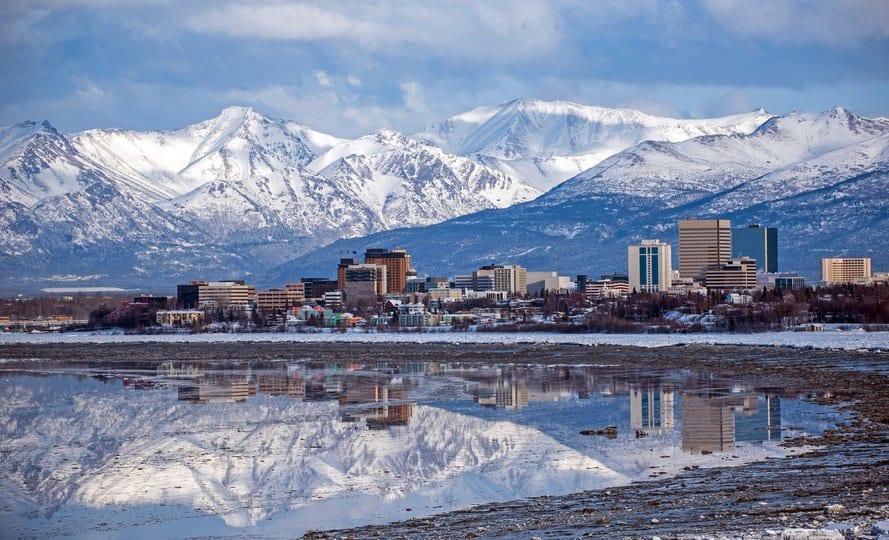 In case you didn't know, Alaska is something of an anomaly for most citizens in the United States; the state's unique northerly latitude experiences nearly two months of almost 24-hour daylight in the summer and around two months of near-complete darkness in the winter.
While it might seem tempting to go during the summer solstice to make the most of the summer sun, there are undeniable benefits for visiting Alaska in the winter. Here are some of the reasons to book an Alaska all inclusive vacation package.
The aurora borealis
Though the aurora borealis can be seen for most of the year in places like Fairbanks, it's never so striking as it is during the winter nights. The northern lights form thanks to charged protons and electrons colliding with the upper atmosphere of the earth. This creates a dazzling light display that draws photographers from across the globe. This helps contribute to the 7.6 million American jobs that are supported by the domestic traveling industry.
The fishing
Fishing is a popular sport during the summer light of Alaska, but as the nights grow longer in Alaska winter, fishing never stops.
Winter feeder king salmon are ripe for the picking now that the bears have gone to bed and the tourists have left for the season. Now that the small fish have moved to warmer waters, the larger king salmon have moved in. With all inclusive Alaskan fishing packages, you are taught to angle properly in the winter and get the most for your meal. In fact, the daily possession limit is usually two king salmon, but this doesn't count toward the seasonal limit. This is great for the 3,000 rivers and three million lakes present in Alaska.
You can catch up on sleep
Alaska is the perfect relaxing getaway in the winter. If you're hoping to have a cozy vacation with a partner or go on a solo trip, the darkness of Alaska's winter is the perfect destination for slumber. Bring your fuzzy socks, cozy robe, and stacks of hot chocolate for the best Alaska lodge vacation packages.
Don't let darkness hold you back. The best Alaskan vacation packages that include fishing will cater to your every need during the darkness of winter. When you want to plan the perfect all inclusive vacation to Alaska, visit Soaring Eagle Lodge for the best luxury wilderness lodges and Alaskan fishing packages at soaringeaglelodge.com today.