Is Denali on your bucket list?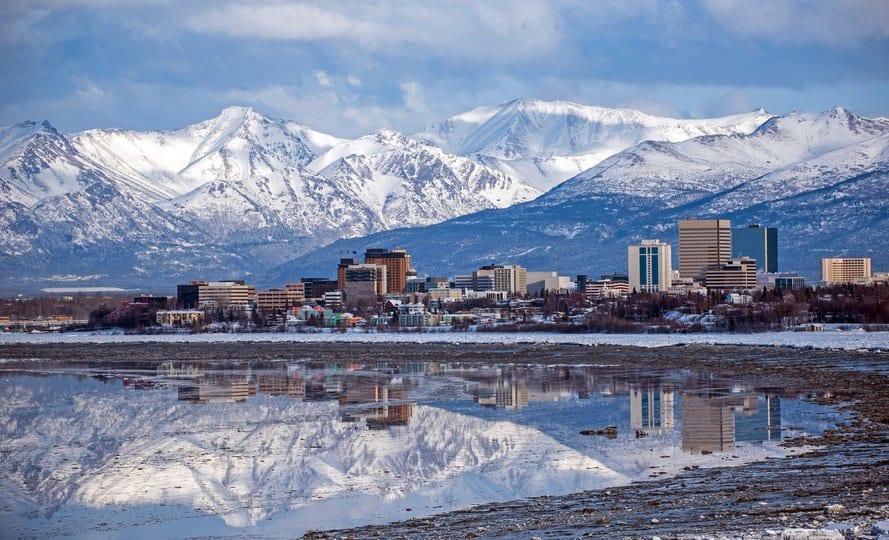 Mount Denali in Alaska is the tallest mountain in the United States, with an elevation of 20,156 feet above sea level. This is the third most prominent and isolated peak on earth, only after Mount Everest and one other. Denali mountain is in Denali National Park, which is a huge hit with our park travelers from all over the globe. Denali entrance is about 133 miles from Anchorage, which is the typical arrival and departure point for Soaring Eagle Lodge guests.
Denali mountain is several hours from the park entrance. By adding the Soaring Eagle Lodge Denali Add-On option, you'll stay at Denali Bluffs Lodge near the entrance and receive the tundra tour to view scenic sights of the mountain. This lodge is scenically situated and among the better-managed Denali lodges at the park entrance.
The Park Entrance is called "Glitter Gulch" for a reason. You'll find restaurant choices and souvenir shops; with a hint of that quiet solitude of Denali's backcountry that you're there to enjoy.
Soaring Eagle Lodge offers many options to add the Denali package to your scheduled 8 day/7 night trip with our lodge. You can feature the Denali extension either before or after your stay with Soaring Eagle Lodge.
Below is a sample package itinerary featuring the Denali Add-On. Please remember we can substitute any of these daily guided activities for an activity of your choosing, which are listed here: https://www.soaringeaglelodge.com/things-to-do-in-alaska
Denali Adventure Package: $3,790 per person
Includes car rental, complimentary fish packaging and processing, fishing licenses and more:
Day 1: Arrive to Anchorage, AK, pick up rental car and drive to Soaring Eagle Lodge.

Day 2: 1 Day Guided Halibut Fishing
Day 3: 1 Day Guided Salmon River Fishing
Day 4: Free day: visit museums, explore local shops
Day 5: 1 Day Unguided Kachemak Bay Glacier Hike
Day 6: 1 Day Guided Canopy Zip Lining Adventure
Day 7: 1 Day Unguided Local Sightseeing
Day 8: Check out of Soaring Eagle Lodge and return rental car to Anchorage, AK.
Day 9: Catch your train to Denali Lodge. Check in to the Denali Bluffs Hotel.
Day 10: Participate in your guided Denali activities like the tundra tour, gift shopping, etc.
Day 11: Catch your train back to Anchorage, AK for airport departure.