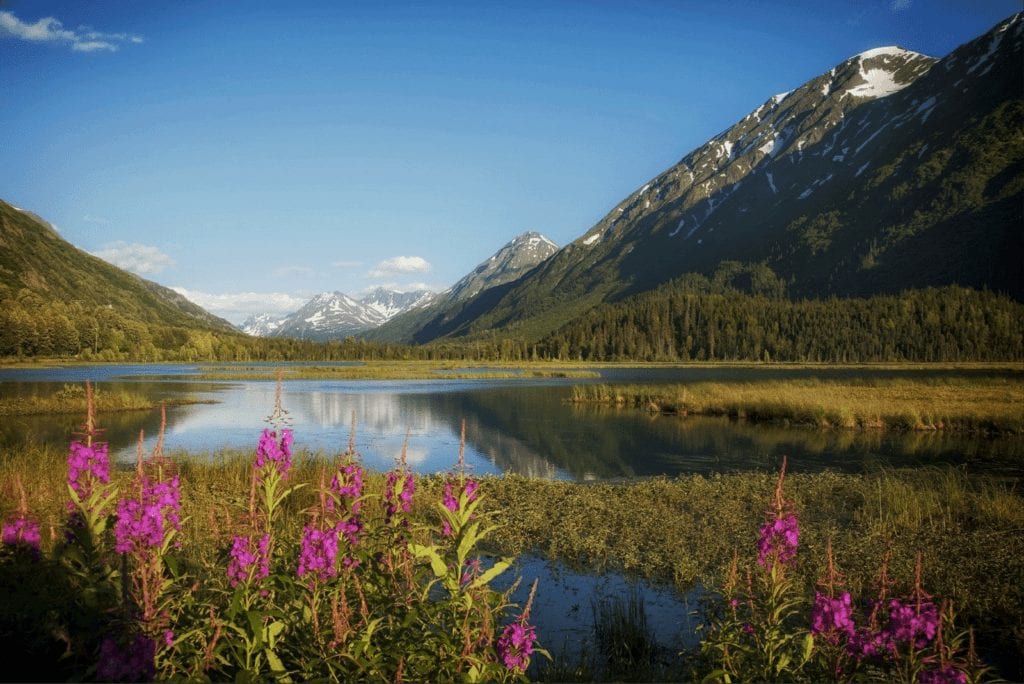 Wanting to visit Alaska but finding it to be expensive? We have some tips for planning a trip that will fit your budgetary needs! Everyone knows Alaska is expensive, it's because of its vast spanning lands and far reaching points that Alaska's cost of living and travel expenses seem to rival those of overseas destinations. We have some pointers for keeping your trip expenses to a minimum.
1. Visit in the shoulder months. May & September are still excellent fishing months, yet for some reason do not tend to get quite the travel numbers that we see in the rest of the summer. If you are looking for a discounted package, these are the months to shop.
2. Look for flight deals using websites like Kayak explorer & Skyscanner. You can even sign up for the Alaska Airlines credit card & receive enough miles to get yourself a roundtrip ticket to Alaska- not to mention the buy 1, get 1 flight deal you'll receive each year after.
3. Explore on your own! A lot of wildlife can be seen straight from the Soaring Eagle Lodge property. Are you wanting to see Sea Otter? Whales? Moose? Bald Eagles? Grab some binoculars and keep a look out.
The one thing to keep in mind when planning your trip to Alaska on a budget is….you get what you pay for. No other state that I've encountered can offer me the wildlife, fresh air, wonderful seafood, beautiful peaks and deep oceans that Alaska can. It's a once in a lifetime destination for most—so make sure you enjoy it!