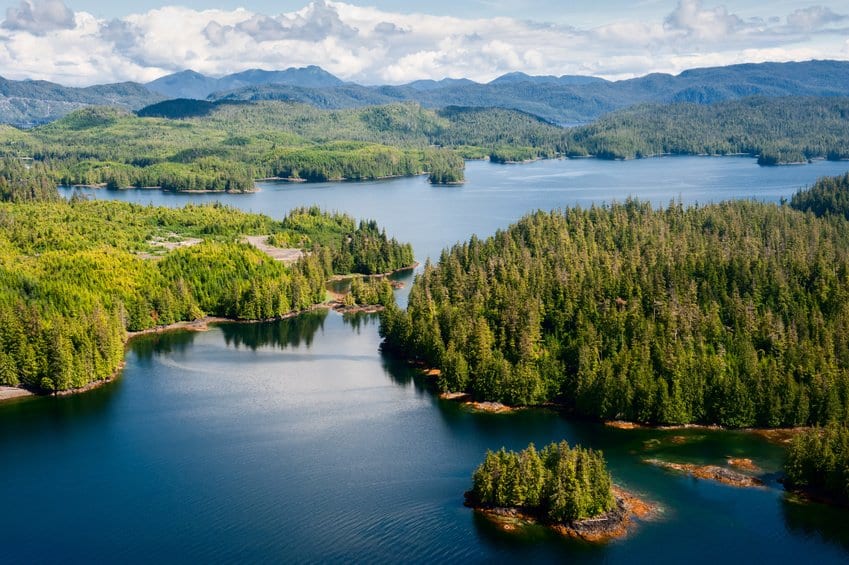 Are you looking for a unique travel experience? Are you an avid fisher? Are you looking for an incredible domestic trip? If the answer to any of those questions is "yes" then you should consider looking at Alaskan fishing vacations. Here us out — there are some incredible all inclusive Alaska vacation packages available and you might find yourself in a luxury wilderness lodge or fishing resort that will blow your mind. In 2016, almost 80% of visitors to Alaska were there for vacation and the natural beauty present in Alaska is sure to please any wilderness enthusiast. However, there's also plenty of shopping, sightseeing, and museums to take advantage of too, if you're not looking for just a fishing vacation. We'll discuss the advantages of Alaskan fishing vacations, why domestic travel is so important, and what to look for in Alaskan fishing packages.
Why Travel Domestically? 
We often don't appreciate what we have. Going abroad sounds much more exotic, despite the fact that different parts of our country look entirely foreign and have differing cultures from what we might know. But it's a good thing to get to know your country and can often be less expensive than traveling abroad.
Furthermore, traveling domestically supports almost eight million jobs in the United States. People traveling domestically make up around 85% of total traveling expenditures in the country as well — nothing to sneeze at. It can help bolster local economies and provide local history for visitors.
Domestic travel can also be less expensive, especially if you choose to drive instead of fly, though you gain just as much from the experience. For example, seeing the Grand Canyon, walking along Bourbon Street, or fishing in Alaska are sure to be unforgettable moments.
Why Consider Alaskan Fishing Vacations? 
Though Alaska might not pop into your head when someone asks where you want to go on vacation, visitors to Alaska tend to be very happy and impressed by their trip. Three-quarters of visitors said they were very satisfied overall with their trip and around 65% said that the trip was much higher or higher than their initial expectations.
If you're an avid fisher to begin with, Alaskan fishing vacations might just be your idea of heaven! There's an abundance of species and both freshwater and saltwater destinations to choose from. The gorgeous natural landscape is also unparalleled. With local knowledge helping you to fish and explore the area, it's sure to be an active and unique vacation.
There's also fishing for all levels — whether you're a beginner or an expert, there's something for you to choose from. It can be a great parent-child trip, a trip with friends, or even a family trip, if the kids are old enough!
It's an adventurous, active vacation, but there can be other activities woven in as well, like rafting, wildlife viewings, and hiking. At night, you can relax in the lodge, with excellent food and a glass of wine!
What Should I look for in a Vacation Package? 
An all inclusive package is definitely the way to go — airfare, accommodations, a rental vehicle, and food should all definitely be included. It's also helpful if gear and any licenses are also included, to minimize the legwork you need to do with the trip. And packing fishing gear might be a tad inconvenient if you're flying in!
There should be an itinerary of activities — different spots for fishing and then, of course, at least a day or two for other activities like bear viewing, white water rafting, or a cruise, to break up the fishing!
It's also great if the company takes care of any cleaning, processing, and packaging so that your fish can come home with you at the end of the trip! Some places will even offer a "Build Your Trip" option, so you can select what options you want to take advantage of and see the total price before booking.
Try something new this year and consider an adventurous vacation in Alaska!