Blog by TravelAlaska.Com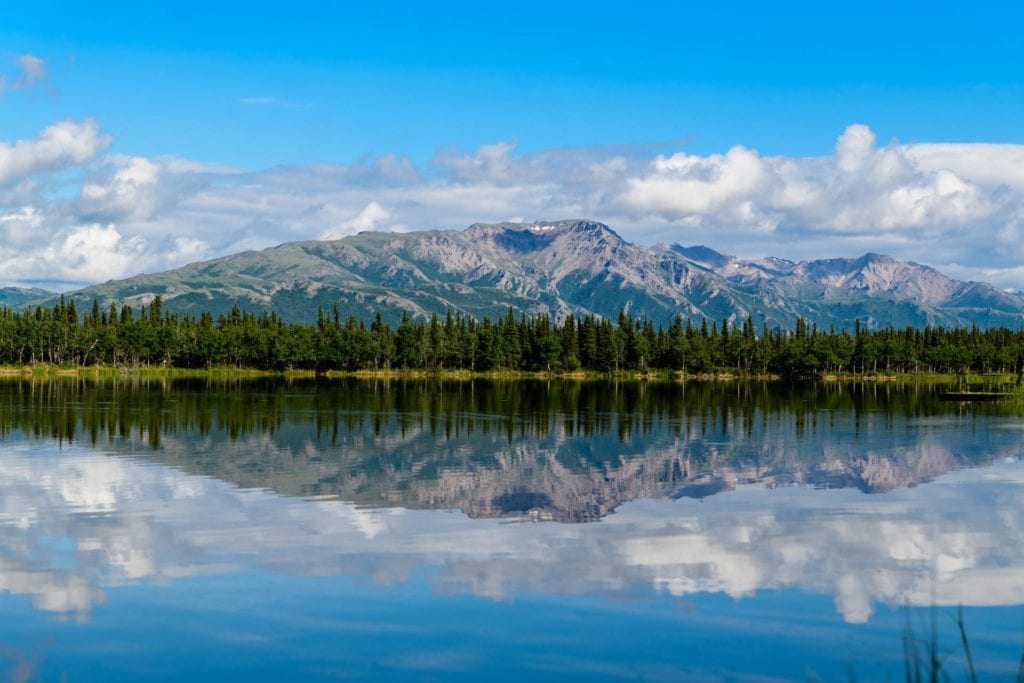 Even if you've never been to Alaska, even if you're confined to your home right now, we can help you find a way to escape to the wide-open spaces of the 49th state in your mind. We're sharing some of our favorite books, movies and TV shows set in Alaska that can transport you into breathtaking wilderness, small-town life and dramatic storylines. Think of them like guided daydreams waiting to take you to Alaska whenever you want.

TV & Film

Turn on your TV and there's a good chance you can find a reality program set in Alaska. While Discovery's "Deadliest Catch" may have started the trend, Nat Geo Wild's "Alaska Wildlife Rescue" is definitely the newest. The show premiered on April 11 to take viewers behind the scenes of real-life wildlife rescues and releases at the Alaska Wildlife Conservation Center in Portage, the Alaska SeaLife Center in Seward and the Alaska Raptor Center in Sitka. The show is a great preview to the bears, moose, bald eagles, musk ox and more you'll be able to see once you get to Alaska, whether at these facilities or in the wild.

Disney's "The Call of the Wild" movie, starring actor Harrison Ford and his canine costar, is a new digital release. Based on the Jack London novel of the same name, this classic tale depicts a dog's survival in the wilds of Alaska and the Yukon, Canada, during the late 19th century Gold Rush. It'll get you primed for a visit to Skagway's storied historic district and Klondike Gold Rush National Historical Park in Southeast Alaska.

Another recent Disney movie "Togo" is set in Nome just a few decades later during a diphtheria outbreak and chronicles the historic serum run made by sled dog teams that saves the Arctic town. You'll get a good perspective of the state's sled dog culture and the annual Iditarod Trail Sled Dog Race, which travels along parts of this historic route to this day.

Turn on Disney's "Bears" film and you'll immediately be transported to Katmai National Park & Preserve in Southwest Alaska. The movie follows a family of bears through a year of life and immerses viewers into the landscape so easily, you'll swear you were out on a bear viewing tour.

The 2012 movie "Big Miracle," starring actors Drew Barrymore, Kristen Bell, John Krasinski, Ted Danson and more, was based on the true story of a rescue of stranded gray whales in Point Barrow near Utqiagvik on the coast of the Arctic Ocean. While you cheer on the whales' rescue, you may find yourself dreaming of dipping a toe in that same ocean someday or experiencing 24 hours of daylight.

"The Proposal," the rom-com that paired actors Ryan Reynolds and Sandra Bullock, wasn't actually filmed in Alaska, but we still love it for its depiction of small-town life in Sitka. (Who couldn't use a good laugh and a happy ending right now?) Just promise yourself that you'll visit the real Southeast Alaska town when you can to learn about Alaska Native culture, the land's Russian history or to explore Alaska's rocky coastline.

Books
For those of you who prefer books so that you can use your own imaginations to build the visual stories alongside the words, there are just as many options to pick up.

As an author and a wildlife biologist, Caroline Van Hemert shares her personal adventures from a human-powered journey across Alaska in the award-winning "The Sun is a Compass: a 4,000 Mile Journey into the Alaska Wilds." Her love of nature, birds and adventure are so contagious you may decide to set out on your own expedition.

Kristin Hannah's New York Times best-seller "The Great Alone" wrestles with the themes of survival, solitude and resilience in the remote Alaska wilderness. If you're struggling with today's quarantine, you may relate. If you are dreaming of a vacation to Alaska's backcountry when this is all over, may we recommend these wilderness lodges and resorts that will leave you far from isolated?

Author Mark Adams retraces Edward Harriman's 1899 voyage to Alaska in "Tip of the Iceberg: My 3,000-Mile Journey Around Wild Alaska, the Last Great American Frontier." His tale weaves Alaska's history with his modern-day experience traveling through the state, and promotes independent travel on the Alaska Marine Highway System.

An anonymous review of journalist John McPhee's "Coming into the Country" reads: "This is the kind of book I love most: one that carries you into the wilderness, makes you feel like you're really there, up in wild Alaska…" Published in the 1970s, this well-loved classic has inspired many to visit (or move) to the Last Frontier. As his story does, start with the national parks.

OK, we admit, this book is for planners who have already imagined their Alaska vacations and now want some practical tips. Alaska-based travel writer and mother Erin Kirkland answers any questions you have about bringing your kids to Alaska in "Alaska on the Go: Exploring the 49th State with Children." Looking for advice from other Alaskans? Check out these locals' tours.

If your imagination is most often activated by your taste buds, you're not alone, and we offer up "The Alaska from Scratch Cookbook," by Alaska author and chef Maya Wilson. Described in Edible Alaska magazine as "part cookbook, part memoir, part love letter to Alaska," this book will keep you busy in the kitchen until you can pack your bags and grab a plate in Alaska.

Alaska author Eowyn Ivey earned a Pulitzer Prize nomination for her debut novel, "The Snow Child," and then followed it up with "To the Bright Edge of the World." Both page-turners are set in Alaska and capture the magical tendencies of Alaska's wilderness. They may have you dreaming of Alaska's winters and Alaska Native culture.

James Michener's tome, "Alaska" is the epic historical fiction book that will set the tone for just about any expedition into the 49th state. Covering everything from its early Alaska Native origins to its U.S. settlement, you'll be just as likely to want to drive the Alaska Highway, go panning for gold or to head down the Aleutian Chain to uncover the state's World War II history by the time you reach the end.

And last but not least, Alaska-born journalist Stanton Patty shared the stories he witnessed in the Last Frontier over his fifty-year career in "Fearless Men and Fabulous Women." His memoir may make you laugh and cry, but it's the perfect note to end on if you're trying to paint the realest picture of Alaska in your mind. It'll leave you down-right inspired.

Now comes the hardest part – the end. But never fear, like any good story, Alaska will linger on your brain and help you escape whenever you need. Alaska will wait, for you.