Located on Alaska's Kenai Peninsula and extending into Kachemak Bay, Homer is known as the place where the land ends and the sea begins. Unlike some other towns on the peninsula, Homer produces a vibe that's very unique for the area and Alaska as a whole. Sometimes referred to as the Cosmic Hamlet by the Sea, the town of Homer exhibits a truly eclectic mix of traditional Alaskan and hip art vibes, in addition to providing plenty of opportunities for camping, hiking, wildlife viewing, and more.
When planning your Homer, AK vacation, you won't want to miss a thing. But between the restaurants, shops, museums, beaches, trails, and more, Homer doesn't exactly have a shortage of things to do. Here are our top 7 finds for things to do while you're in Homer.
1. The Homer Spit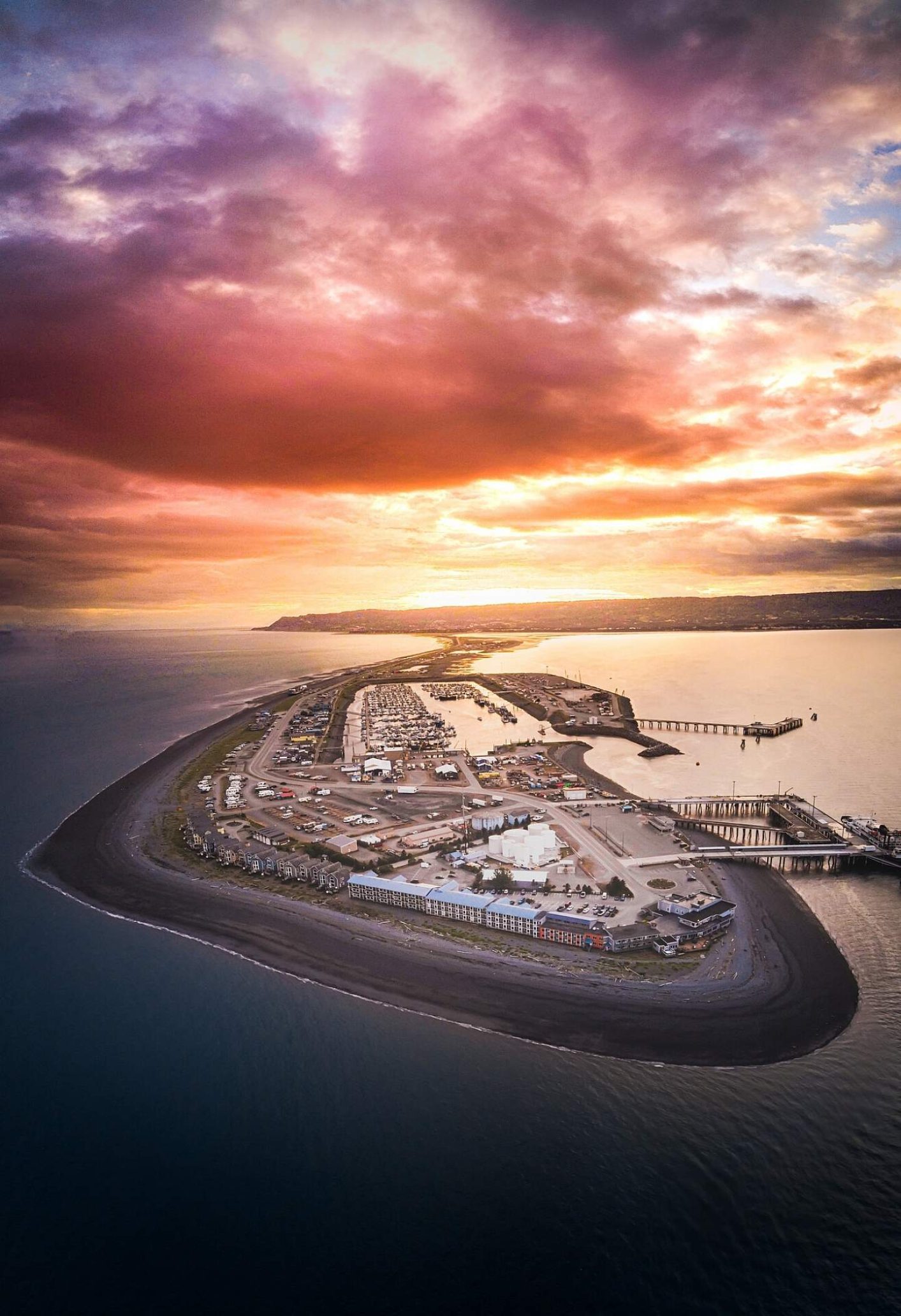 The Spit is a Homer focal point and a must-visit destination for summer visitors. This long piece of land juts out roughly 4 miles into Kachemak Bay, and provides visitors and locals with a wide variety of places for shopping, eating, camping, eagle viewing, and more. The Spit is a great place to find free things to do in Homer.
When visiting the Homer Spit, the mountains of the Kenai chain stand at attention before you and the waters of the bay surround you. Among its beautiful beaches and killer outdoor vibes, you'll be able to find campgrounds, shops, restaurants, and plenty more to occupy your time in Homer.
Beaches on the Homer Spit
There are many beaches to explore on the Spit. Homer's tides are remarkable, making the pebbly shores here absolutely remarkable places to explore. At low tide, visitors can easily walk for miles and discover all sorts of marine life along the way, including bald eagles, whales, otters, and sea lions.
The Spit's Salty Dawg Saloon
The Salty Dawg Saloon is a Homer icon. Even the locals revere it by wearing its memorabilia! The Saloon was established in the 1890s and should absolutely be added to the top of your list of things to do in Alaska in the summer this year.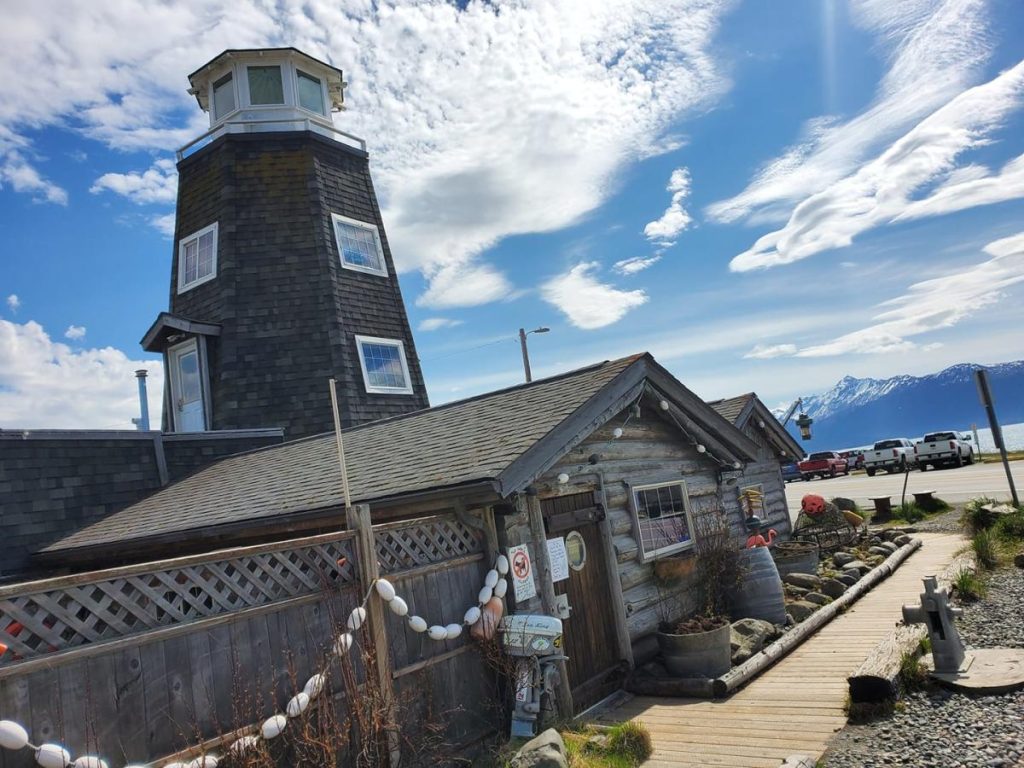 While the inside of the Saloon looks traditionally bar-like with its long plank tables and benches, you do not have to purchase an alcoholic drink to wander in and appreciate this establishment in its full glory. Here, thousands of signed dollar bills decorate the walls and ceiling, each representing a visitor to The Salty Dawg who has continued a long-standing tradition of the fabled patron who left a dollar with the bartender after waiting for a friend who never showed up.
In addition to The Salty Dawg, visitors will be happy to discover a wide range of other bars and restaurants. Everyone from anglers to those with eating restrictions will find something to eat that pleases them in Homer. From the spectacular scenery afforded on the Spit to the eclectic options in town, don't miss an opportunity to enjoy breakfast, lunch, or dinner your way when visiting Homer!
Eclectic Shops Along the Spit
Along the Homer Spit, you will find an abundance of quirky shops filled to the brim with handmade wares made by local artisans. Purchasing from them supports the entire local community.
Camping on The Spit
When thinking about the perfect camping trip, we can't imagine a more perfect location than the campsites along the lapping waters of Homer's Kachemak Bay. Here, you can be one with nature for a week or an afternoon. Check out The Fishing Hole campground, the Homer Spit campground, and Mariner Park campground if you plan to visit Homer this summer.
2. Homer's Farmers Market
You don't have to solely thrive on veggies and eclectic art to enjoy Homer's farmer's market.  While you'll definitely find the freshest produce our local farmers have to offer here, the regular vendors include everything from flowers and ice creams to seafoods. The market is open on Wednesdays and Saturdays during the season.
3. Hiking in Homer
Throughout Homer and Kachemak Bay, there are an abundance of hiking, biking, and running trails to explore. The Spit trail spans more than 4 miles, from one end of the Spit to the other. It's paved and runs along the waterfront next to the Boardwalk where numerous shops and restaurants dot the scenery.
Throughout the Homer area, there are a dozen well-maintained and marked walking, hiking, and biking trails throughout Homer, and over 80 miles of trails await those willing to take the short water taxi journey across the bay to Kachemak State Park.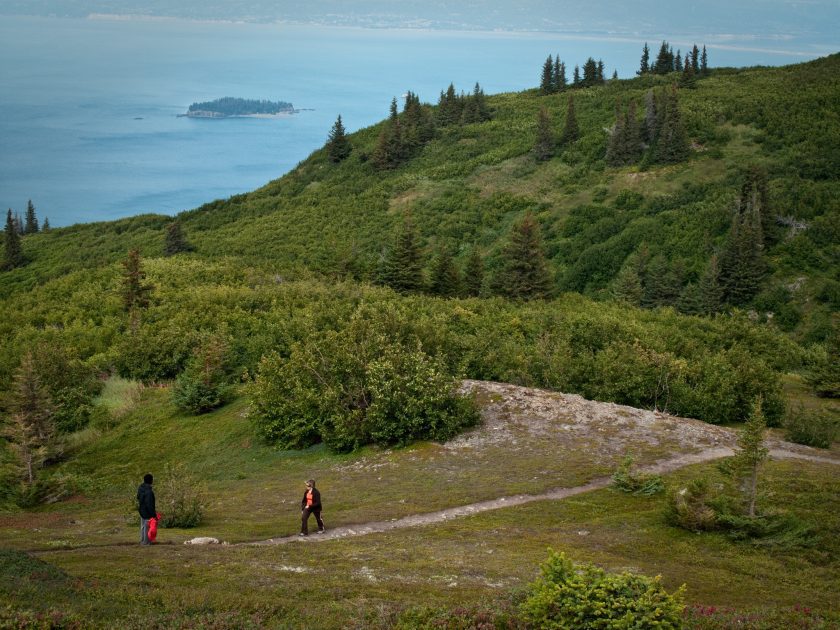 4. Alaska Islands and Oceans Visitor Center
Dedicated to Alaska's marine wildlife, the center boasts interactive exhibits, a knowledgeable staff, award-winning nature films, a bookstore, and free admission! This impressive place is as engaging for kids as it is for parents and older visitors. Here, you can take a self-guided tour to learn all about the area's wildlife and their natural habitats.
Make an afternoon of it on a rainy day or continue your Homer adventure by heading out straight from the the Visitor Center to Bishop's Beach. Here, you can explore and look for treasures by the sea on your own or participate in an educational ranger-led tour through the wetlands.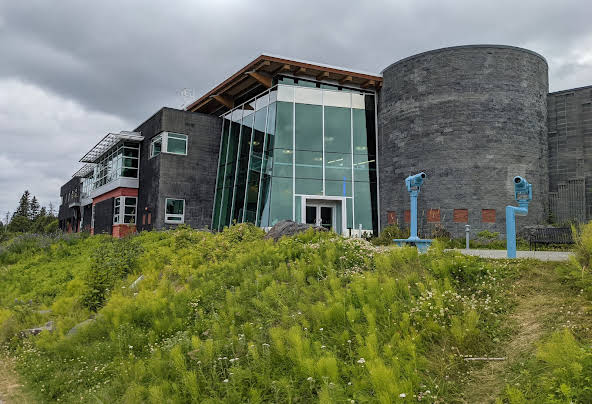 5. The Pratt Museum
The Pratt Museum is located within the town of Homer and includes a range of captivating exhibits showcaring the history of the area's communities, people and the ecosystem. There is an admission fee to enter, but the self-guided tour is easy and fun to do. Knowledgeable staff is on hand to assist you and answer questions.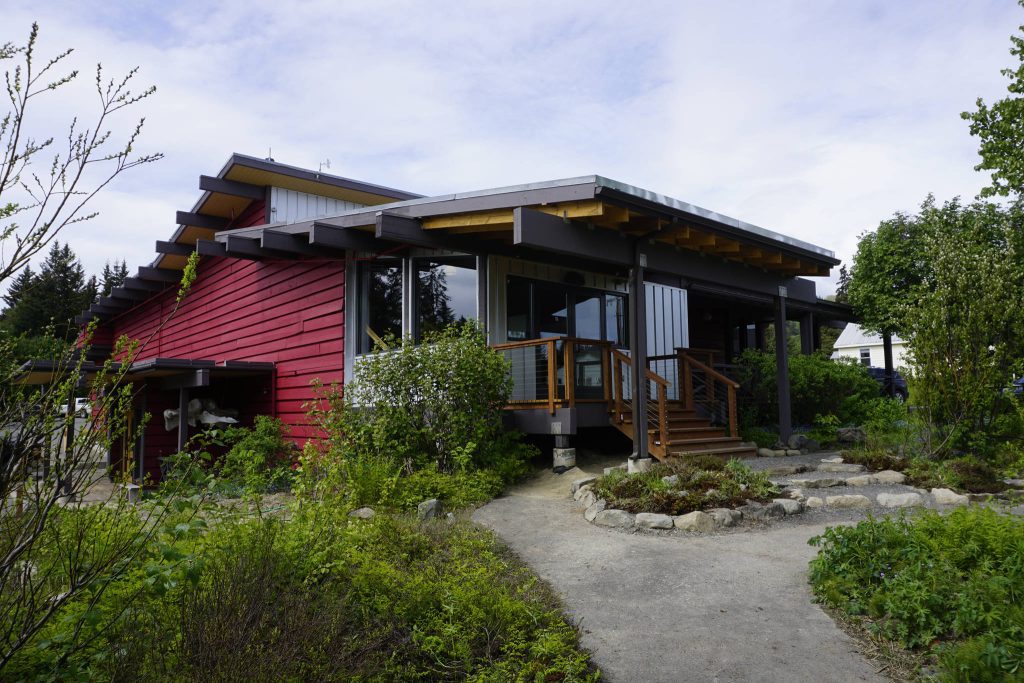 6. See an Epic Sunset from Skyline Drive Overlook
For the best place in Homer to see it all, head on over to the Skyline Drive Viewpoint. Here, you'll have a clear view of the mountains, glacier, the town, and the Spit. This beautiful spot is definitely worth the drive. Depending on the season you may see vast expanded of blooming wildflowers or brilliant fall leaves, but you'll always have the same jaw-dropping views of Homer and Kachemak Bay.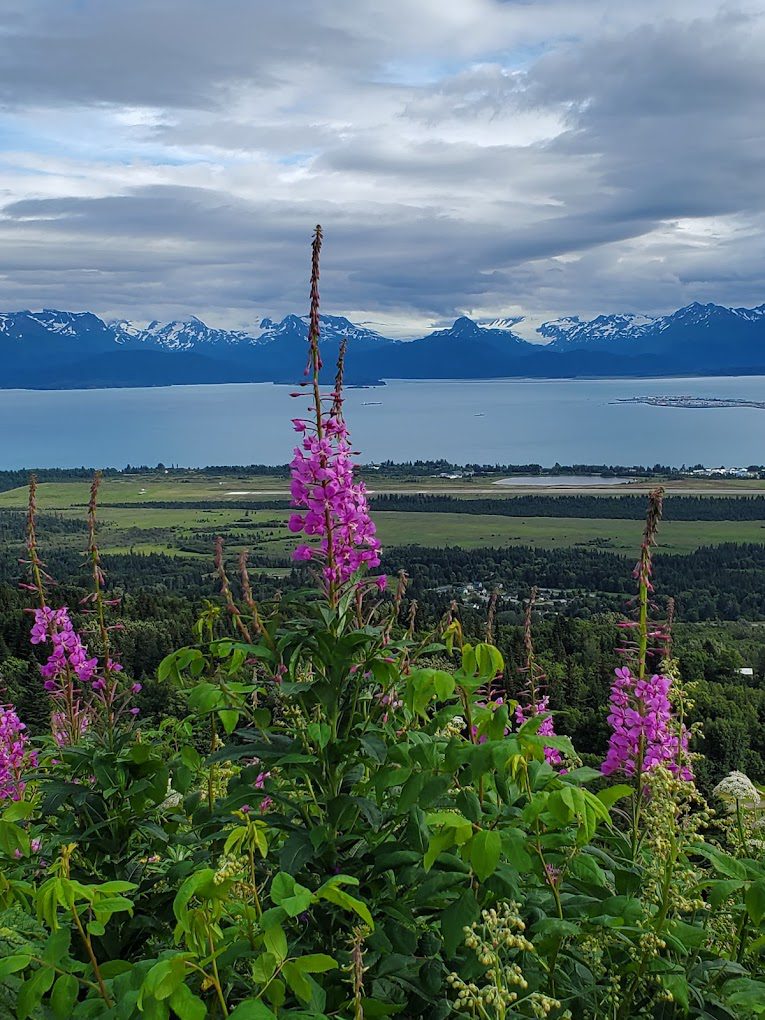 7. Go Fish!
Whether you're a fishing enthusiast or not, our things-to-do-in-Homer list couldn't be complete without the mention of fishing. Known as the halibut fishing capitol of the world, Homer hooks thousands of anglers each year who come here for the thrill of fishing the icy waters of the bay. But halibut aren't the only fish that call this area home (or at least a part-time residence). Here, you can find a variety of salmon, Dolly Varden, trout and more, depending on the season.
The Fishing HoleAlso known as the Nick Dudiak Fishing Lagoon, the Fishing Hole in Homer is located on the Spit directly adjacent to the Fishing Hole Campground. This artificially-created lagoon is stocked with salmon and is a perfect place for beginners and those interested in making an afternoon of fishing in a low-pressure environment. But don't let that fool you if what you're looking for is a more exhilarating Alaskan experience. During the peak season from mid-May – July, thousands of fish are caught here every year. Even if you're not interested in doing any fishing yourself,  the summertime spectacle always makes for a great show and a unique way to spend an afternoon.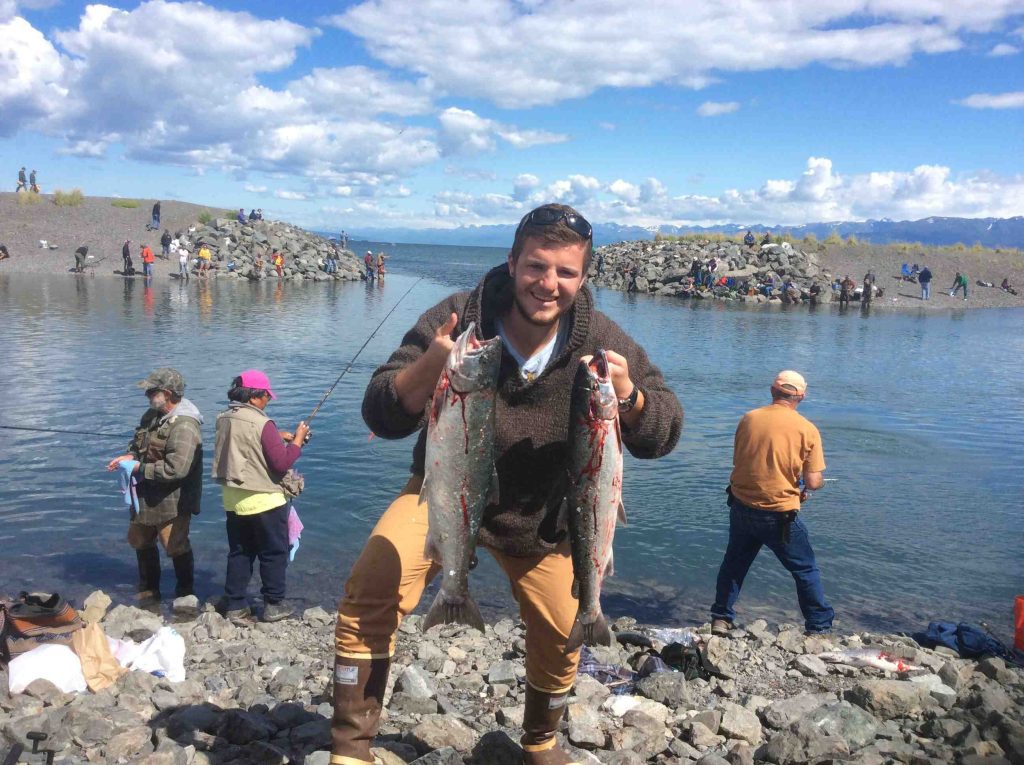 Halibut Fishing
Homer is known for its world-class halibut fishing grounds. Here, you'll come face to face with a truly thrilling fishing adventure that is guaranteed to leave you with unforgettable memories you'll fondly remember for the rest of your life.
Fishing isn't just a sport in Homer, it's an experience. There are a range of fishing charters available for hire. Hiring an experienced guide will guarantee you'll get the most out of your day on the water. Your captain and guides will be able to locate the best spots for halibut fishing, and the charter boat will be equipped with everything you'll need to make your trip easy, safe, and fun.
Halibut Fishing with Soaring Eagle Lodge
The Kenai Peninsula is home to many species of fish and each new season provides new possibilities for a unique adventure. Soaring Eagle Lodge offers halibut fishing in Homer as well as Ninilchick, in addition the guided fishing options on the Kasilof River, Kenai River, and beyond. We cater to all skill levels and welcome families.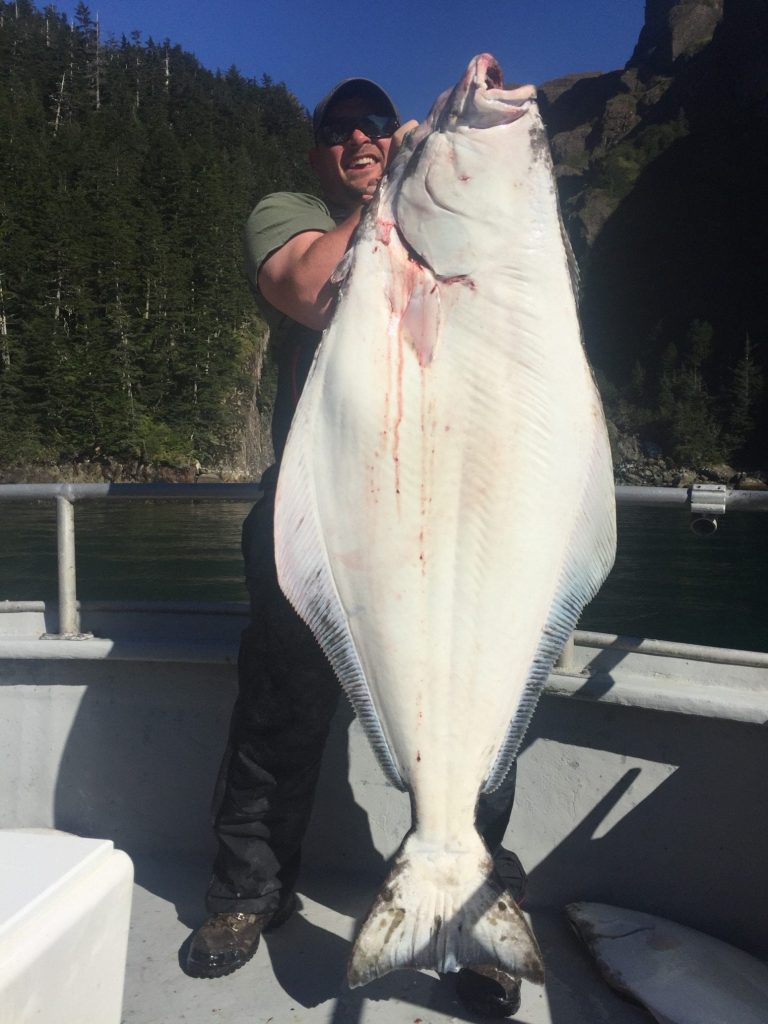 When you book your all-inclusive fishing trip with us, you're guaranteed convenience without the need for compromise. Our guided fishing packages highlight all that the Kenai Peninsula has to offer. From halibut fishing in Homer to drift fishing on some of the peninsula's most abundant rivers, we'll take you on a unique, one-of-a-kind adventure.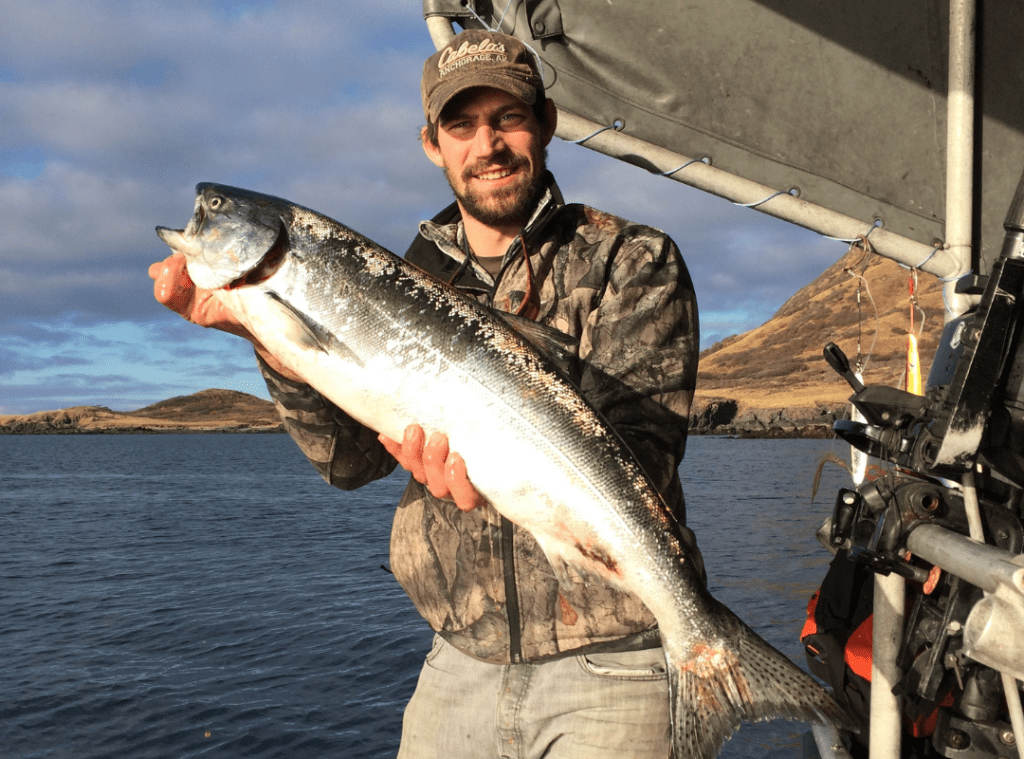 We offer a range of all-inclusive fishing vacation packages. Our halibut excursions include tournament-grade fishing gear, bait, tackle, fish cleaning, and expert guidance. Before the captain heads out into Kachemak Bay, you'll be given detailed instructions on proper halibut fishing techniques.
We offer a range of all-inclusive fishing vacation packages. Our halibut excursions include tournament-grade fishing gear, bait, tackle, fish cleaning, and expert guidance. Before the captain heads out into Kachemak Bay, you'll be given detailed instructions on proper halibut fishing techniques.