Top Summer Activities in Alaska
Alaska is an enormous state. Our state is twice the size of Texas and one-fifth the size of all the Lower 48 states in the U.S. The size is also the reason it holds almost two-thirds of all the National Park refuge area in the entire United States. With 61 National Parks in the United States total, Alaska is home to 24 of those. Alaska has so much to offer which is why before visiting, you should have your activity list set.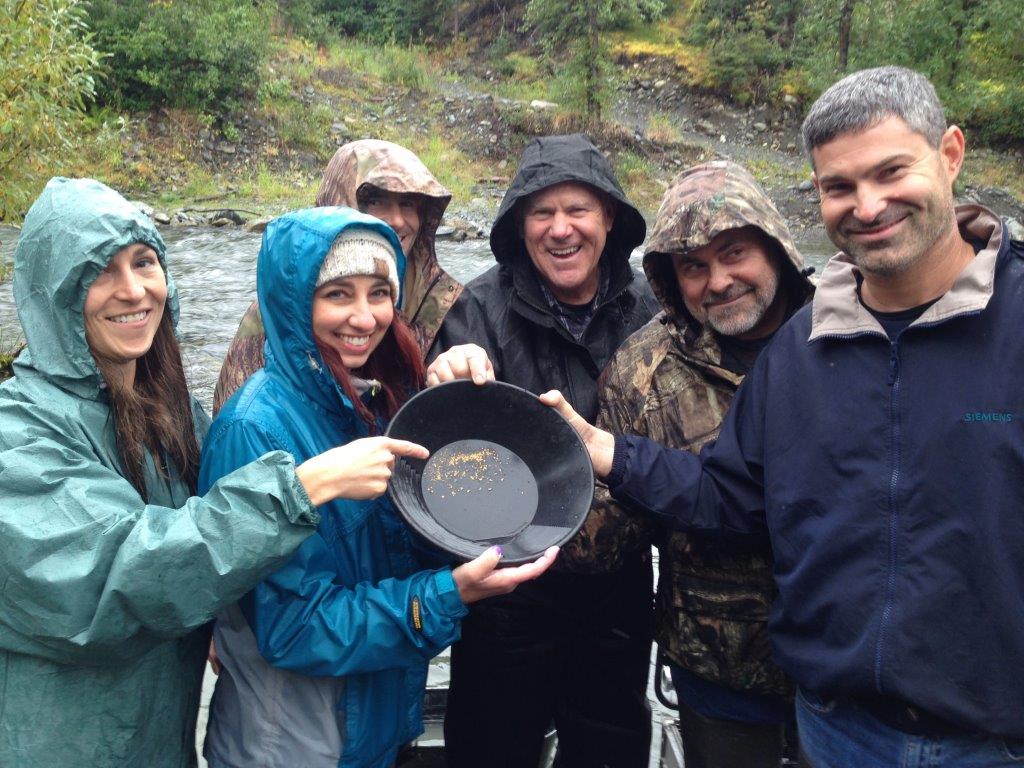 Alaska Gold Prospecting Excursions
This family-friendly activity is as fun as it is educational. Your prospecting adventure will take place roughly an hour outside of Soldotna and is guaranteed to be an unforgettable event.
Join us as we bring the 1880's into the 21st century. Soaring Eagle Lodge gold panning is exciting, safe, and designed with the protection of our treasured creeks in mind. Plan a couples outing, a trip with the family, or a school field trip today.
Alaska salmon fishing is the catch of a lifetime! Soaring Eagle Lodge works with the best guides in the business who offer both saltwater and freshwater options, plus the opportunity to fish for a variety of salmon species.
Trip Length: Full Day Adventure (6-8 Hours)
We offer a range of all-inclusive fishing packages, complete with 7 nights of oceanfront lodging.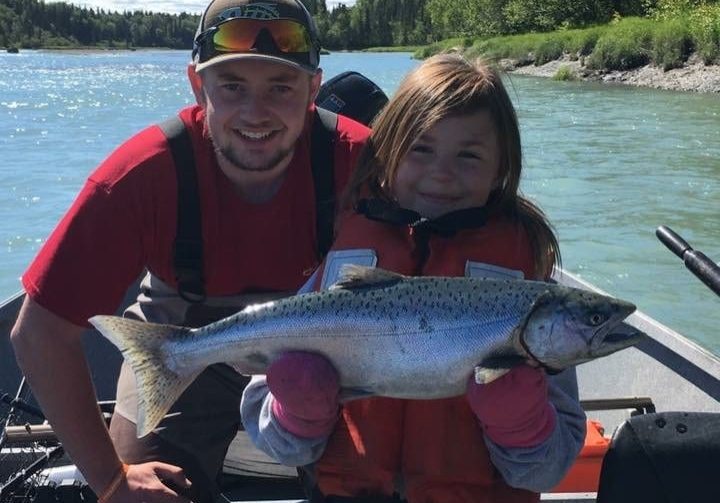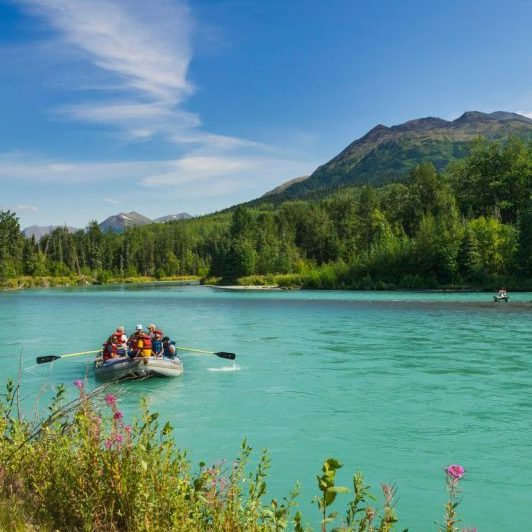 Half-Day Kenai River Rafting
Book a three-hour rafting trip through the calm and relaxing waters of the upper Kenai River. Perfect for wildlife viewing, photo opps, simply taking it all in.
Full-Day Kenai River Rafting
Join us for a full day of rafting the scenic Kenai River, from the upper banks through Kenai Canyon and on to Skilak Lake.
Lunch provided.
Alaska Bear Viewing Adventures
Watching Alaskan brown bears is at the top of our guests' "Bucket List" every season! You're sure to have the best opportunity to see Alaska's biggest predators with this up close and personal adventure!
Join us for a day-long adventure with a naturalist guide and lunch – absolutely awesome bear viewing in safe conditions.
Trip Length: Full Day Adventures (4-6 hours)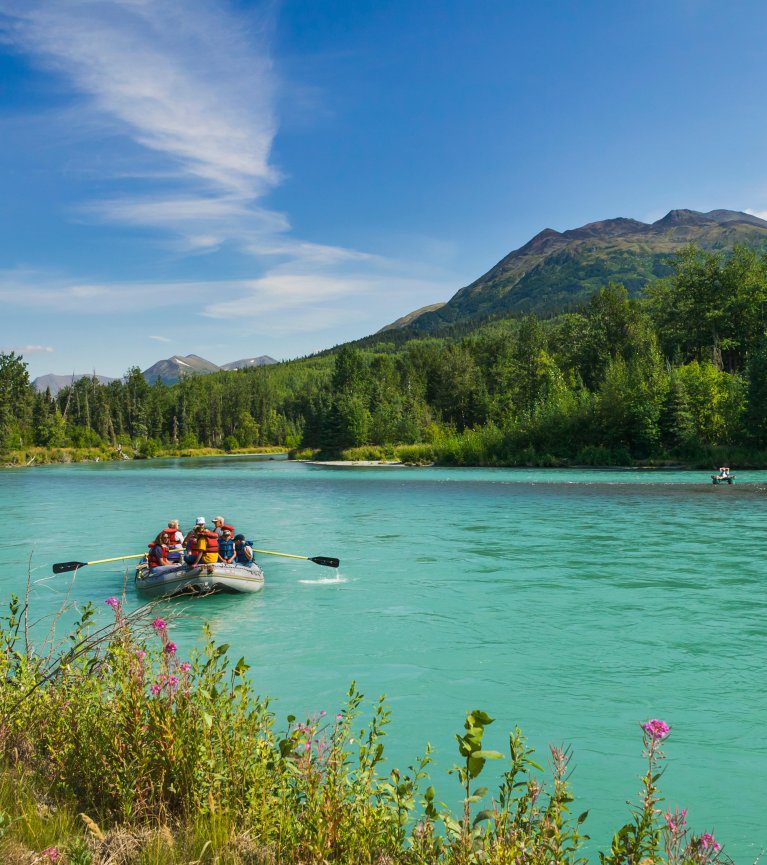 Kenai River Float with Gold Prospecting
A wonderful 9-hour excursion. Fun and safe for all ages, this full day of adventure combines our scenic float plus an introduction to gold panning with Prospector John, as seen on the Discovery Channel! John will teach you gold panning techniques and sluice box operation, after which we drift down the beautiful Kenai River to one of John's favorite tributary streams. Upon arrival, you will walk upstream to his chosen gravel bar to pan for gold. You'll be surprised by what you can find! The scenic float continues through the Kenai National Wildlife Refuge, where we often see moose, bear, dall sheep, eagle nests, and mountain goats.
This is a once-in-a-lifetime adventure. You will be accompanied by an experienced bush pilot who will be your bear-viewing guide. Your plane will land on a remote beach, just a short walk away from the main attraction: brown bears in their natural habitat.
Trip time is usually five hours (approximately one hour flight each way and three hours on the beach) or can be customized to meet your needs, based upon space available, tides, and weather (extra charges apply). Departure times vary somewhat based on the tides.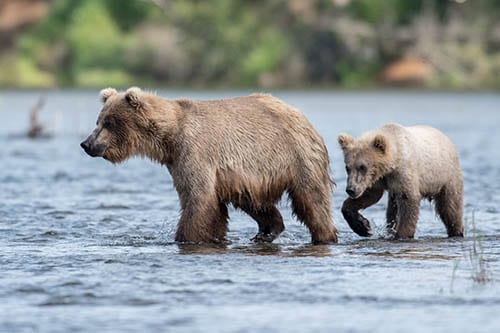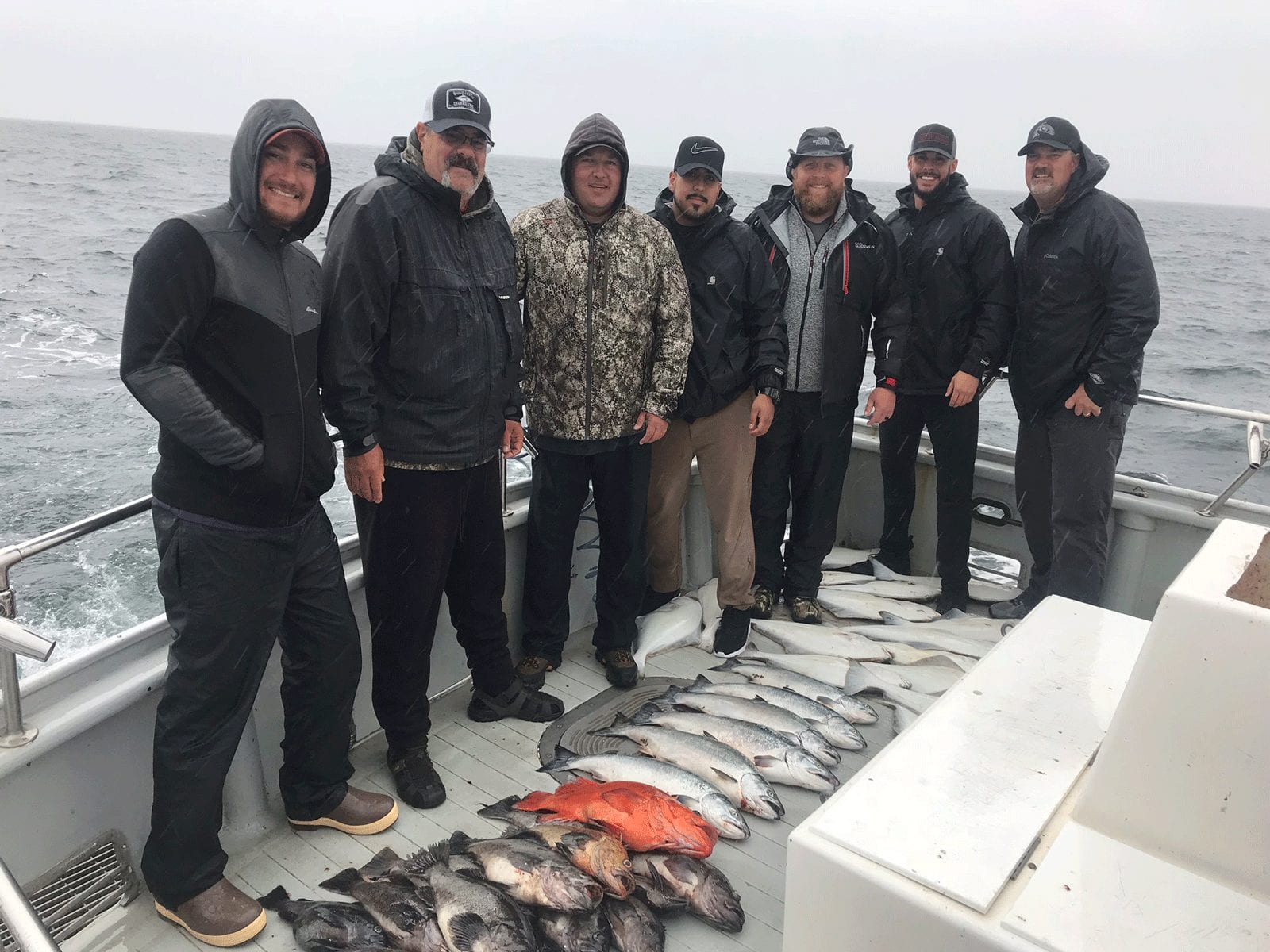 With limits for most species being 2-4 per day, there's no shortage of things to catch. Depart in the early morning from Homer or Ninilchik and catch some halibut & king salmon on the ocean. Each boat has a spacious deck, is heated, and has restrooms. You'll always have a USCG-certified captain and experienced deckhands there to help you out. 
The Denali Add-On Package
Denali National Park is worth a trip to Alaska in itself. You could spend days hiking the trails inside the park or touring around the winding roads. Our add on package offers a 3 day/2 night trip to Denali with lodging and the Tundra Tour included. It also includes the roundtrip train ride from Anchorage and back. If you want to really see some beautiful countryside, this would be a chance to do it!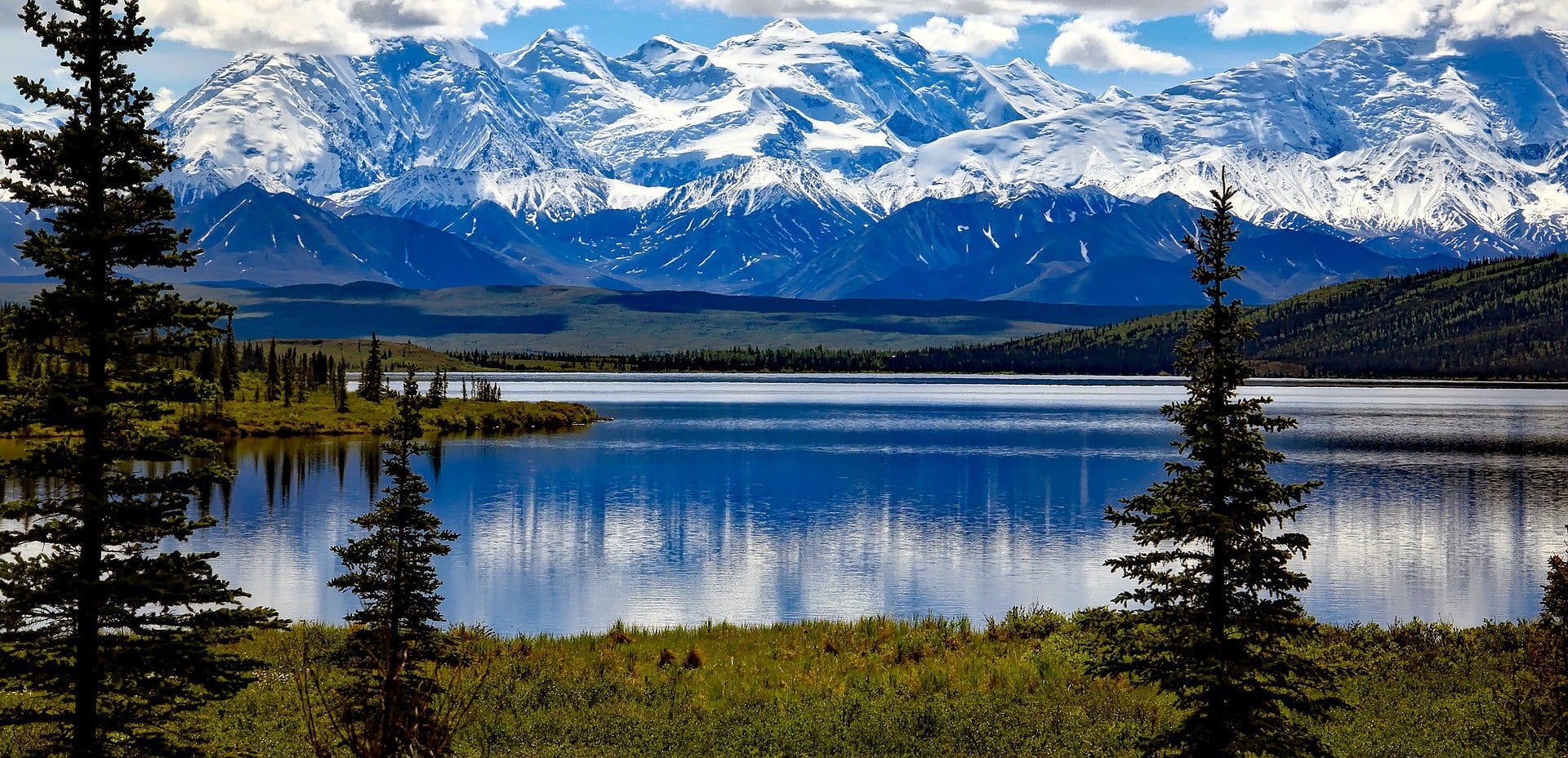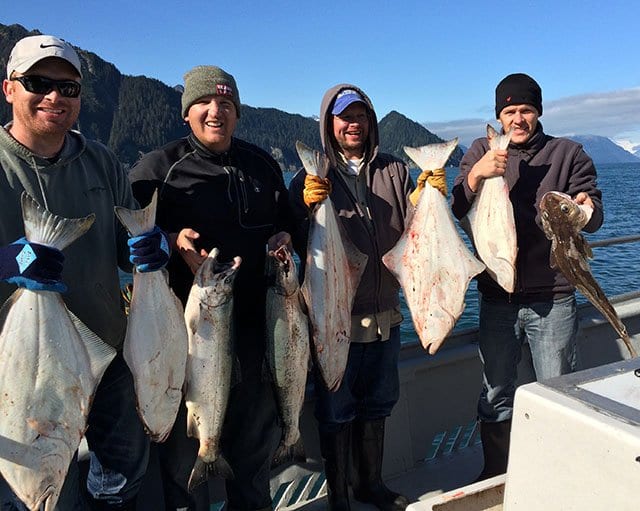 Looking to bring home your fresh catch of Alaskan Halibut? With locations in Homer, Ninilchik, and Seward, Soaring Eagle Lodge has plenty of options for your dream Alaska Halibut Fishing Trip!
Trip Length: Full Day Adventures (6-8 hours)
We offer a range of all-inclusive fishing packages, complete with 7 nights of oceanfront lodging.
Class IV Six Mile Creek White Water Rafting
Six Mile Creek provides the highest difficulty level in a guided rafting trip along the Kenai Peninsula, near Hope, Alaska. This excursion features two to three canyon white water river runs and is an exciting half-day adventure.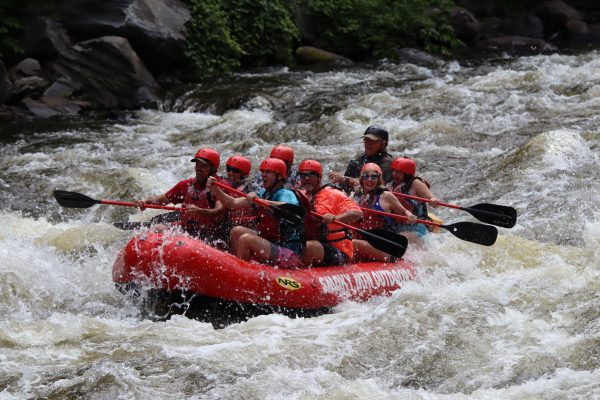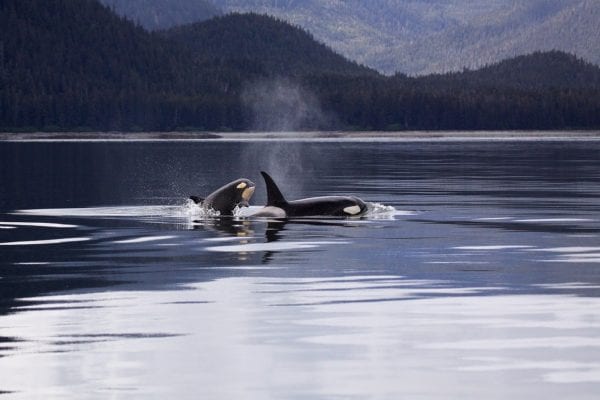 Whales and glaciers so close you can almost touch them. This cruise is a photographer's dream! Experience a once in a lifetime adventure seeing whales and glaciers from one of our comfortable sea voyages.
Towering walls of rock, lush forests, tumbling glaciers and abundant wildlife await on your journey up the coast from Seward on our six unique ocean cruises. Glide past seals, sea otters and sea lions playing and sunning on rocky shores. Watch puffins and eagles soar above. Wonder at the sight of whales frolicking at sea – all of these signature Alaskan sights are easily accessible on our wildlife and glacier cruises in Kenai Fjords National Park.
Trip Length: Full Day Adventure (4-6 hours)
Iditarod Dog Sled Ride & Kennel Tour
Tour a working Iditarod champion dog sled racing kennel with over 60 sled dogs. Board a wheeled sled and learn to manage a dog team like a real professional.
This tour is led by the Seavey family and takes about one and a half hours to complete. Feel the power, excitement, and energy of our amazing sled dogs as they are harnessed to our comfortable wheeled sleds on this hour-and-a-half dog sled tour. Mush through the Seward Alaska wilderness to the base of Resurrection Mountain and along Box Canyon Creek. Your guide will explain how we train and steer the dogs, and tell stories from the trail.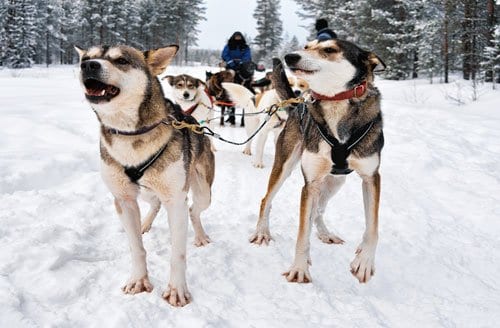 The Kenai Peninsula provides an abundance of outdoor activities, particularly in the summer. Whether you're planning a day trip from Anchorage, Soldotna, Homer, or Seward, or you're brainstorming your dream Alaskan summer getaway, your options for adventure and relaxation are boundless.
Soaring Eagle Lodge is conveniently located between Soldotna and Homer, providing you with easy access to a wide variety of locations for fishing, hiking, rafting, wildlife viewing, and much more. In addition to our all-inclusive vacation packages, we offer over 50 unique Alaskan adventures for you and your guests.
Kenai Peninsula Vacations Done Right
The Kenai Peninsula is a haven for outdoor enthusiasts, offering a plethora of activities that cater to all interests and levels of adventure. Whether you're seeking a heart-pounding Alaska outdoor adventure or a serene escape into nature, the Kenai Peninsula has something to offer. 
Alaska adventures are synonymous with the great outdoors, and the Kenai Peninsula offers a smorgasbord of opportunities to explore its pristine landscapes.  We offer a variety of excursions throughout the Kenai Peninsula's untamed wilderness. 
The Kenai Peninsula is a treasure trove of Alaska excursions and activities that will satisfy the cravings of any nature enthusiast and thrill-seeker. For those seeking a closer encounter with Alaska's wildlife, a wildlife cruise or kayaking expedition is a must-do activity. Glide along the sparkling waters, surrounded by towering fjords and majestic glaciers, as you spot whales breaching, sea otters frolicking, and bald eagles soaring overhead. 
The peninsula offers a range of thrilling outdoor adventures. Strap on your hiking boots and embark on a scenic trek through the rugged trails of Kenai Fjords National Park, where you'll witness towering icebergs and breathtaking vistas. 
For a more relaxed outdoor activity, hop on a scenic flightseeing tour and take in the unparalleled beauty of the Kenai Peninsula from above. Marvel at the expansive glaciers, snow-capped mountains, and turquoise lakes that make this region a photographer's paradise. The aerial views will leave you in awe of the raw, untouched wilderness that stretches as far as the eye can see.
Soaring Eagle Lodge is also thrilled to be able to provide you access to world-class salmon and halibut fishing. Whether you're an avid angler or want to try your hand at Alaskan fishing for the first time, you'll have access to expert guides who are intimately familiar with the local waters. They possess invaluable knowledge of the best fishing spots, techniques, and the seasonal patterns of the fish, ensuring that your fishing experience is both successful and unforgettable.
Soaring Eagle Lodge takes great pride in providing access to world-class salmon and halibut fishing. Whether you choose to embark on an ocean fishing adventure or try your luck in the bountiful rivers, the Kenai Peninsula promises an angling experience like no other. Prepare to cast your line, feel the thrill of the chase, and create memories that will make you yearn for the pristine fishing waters of Alaska time and time again.
After a day filled with adventure and exploration, you'll be able to unwind and rejuvenate in our cozy cabins nestled amidst the most picturesque landscapes the Kenai Peninsula has to offer. Savor freshly caught seafood, indulge in local delicacies, and let the tranquility of the surroundings wash over you.
So pack your bags, bring your sense of adventure, and get ready to create memories that will last a lifetime on this unforgettable Alaskan getaway. Take an outdoor vacation that will leave you with memories to last a lifetime. Plan your trip today! Aventure and breathtaking natural beauty await you!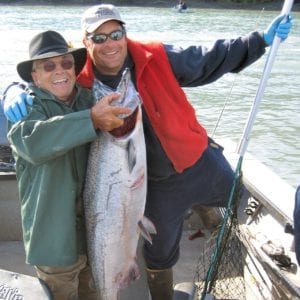 Salmon fishing
Fly out salmon fishing
Halibut/ King Salmon Fishing (Homer/ Ninilchik- May Only)
Kasilof River Drift Boat Salmon Fishing
Kenai powerboat salmon fishing
Multi-species fishing
Small stream fly fishing
Trophy rainbow trout fishing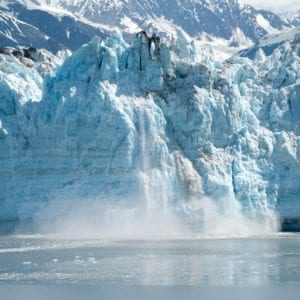 1-3 additional nights at The Winding Lodge
2-night stay at a Denali hotel
3-day visit to Denali National Park
Canopy zip lining
Kenai River rafting
Fjords boat tour
Whales and glacier tour
Kenai canyon rafting
Horseback riding
Standup paddleboarding
Iditarod dog tour
Bear viewing
Katmai fly over bear viewing
Full-day rafting
Half-day rafting
Exit glacier viewing
Brown bear photo safaris
Kachemak bay volcanoes & glacier fly over
Kachemak glacier hike
Kachemak kayaking
Natural history tours with the Center for Alaskan Coastal Studies
Peterson Bay remote guided hike
Gold prospecting
Upper kenai scenic rafting
Six-mile white water rafting
River float and gold prospecting combination adventure
Roundtrip via the Alaska Railroad to Denali
Seldovia village tour
Seward sealife center
Tundra park tour
Water taxi across Kachemak bay
Water taxi to Peterson bay
Benefits To Booking With Soaring Eagle Lodge: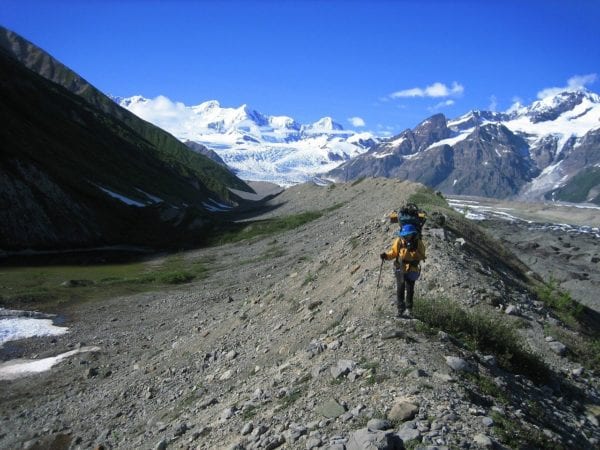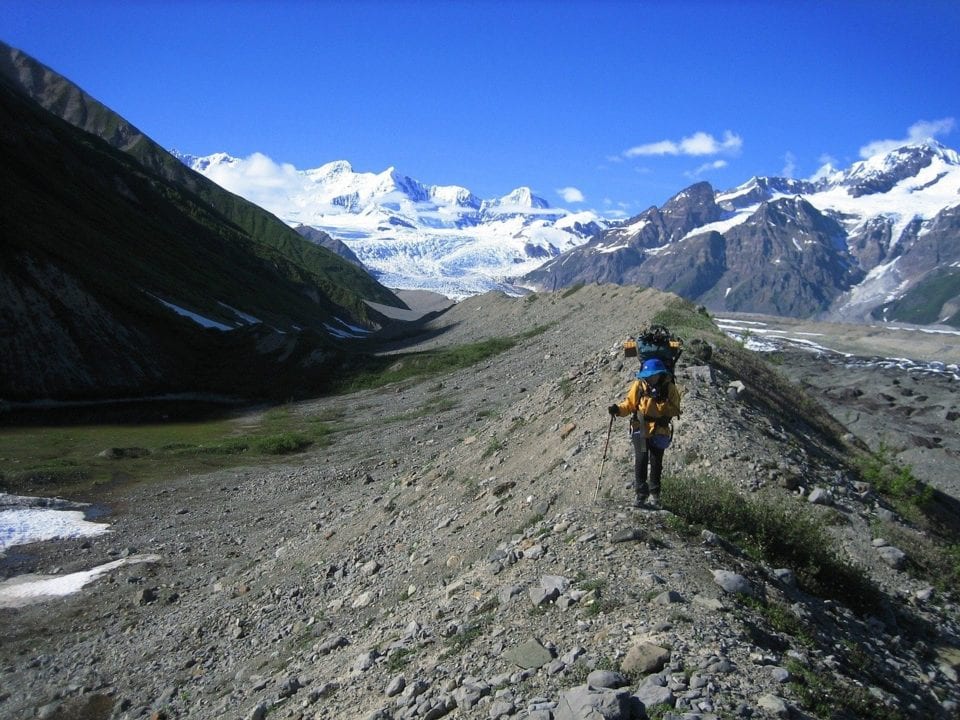 Enjoy your Alaskan vacation and leave the work up to us. Soaring Eagle Lodge can handle every charter and adventure reservation, payments, and schedule. With Soaring Eagle Lodge, we'll work to create a week long customized adventure upon your arrival!
With the help of our Adventure Coordinators, we will work with you to build the perfect trip to Alaska with your budget as a priority! Customized adventure itineraries are one more reason to book your all-inclusive Alaska vacation with Soaring Eagle Lodge.