Top Summer Activities in Alaska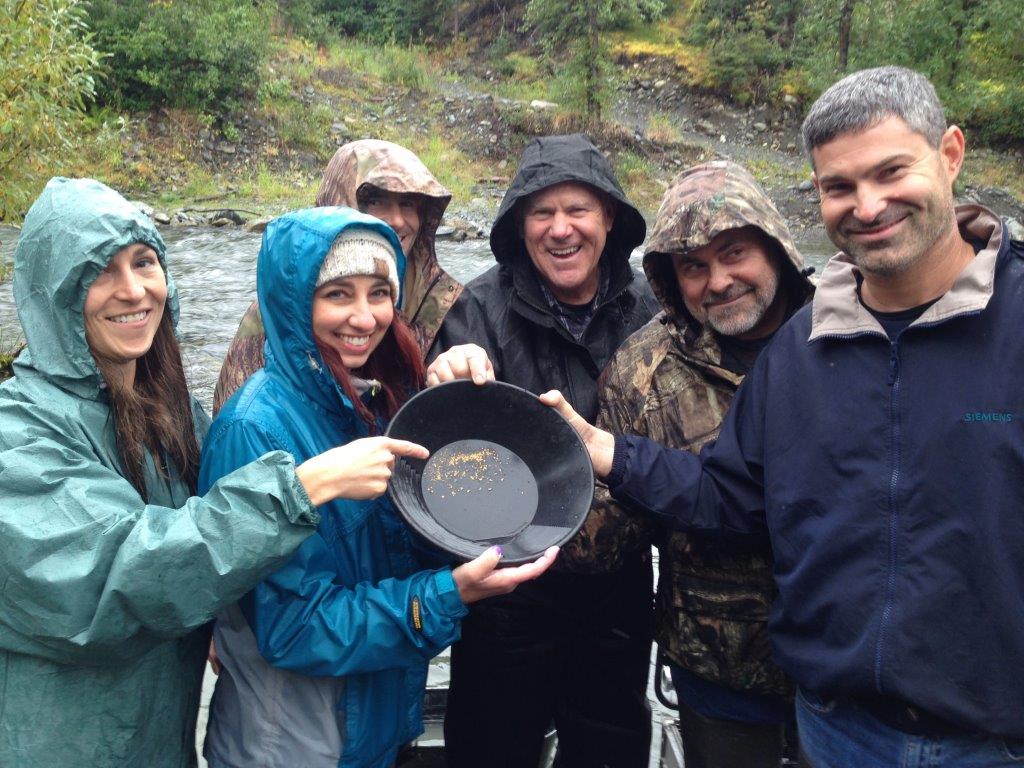 This family-friendly activity is as fun as it is educational. Your prospecting adventure will take place roughly an hour outside of Soldotna and is guaranteed to be an unforgettable event.
Join us as we bring the 1880's into the 21st century. Soaring Eagle Lodge gold panning is exciting, safe, and designed with the protection of our treasured creeks in mind. Plan a couples outing, a trip with the family, or a school field trip today.
Alaska salmon fishing is the catch of a lifetime! Soaring Eagle Lodge works with the best guides in the business who offer both saltwater and freshwater options, plus the opportunity to fish for a variety of salmon species.
Trip Length: Full Day Adventure (6-8 Hours)
We offer a range of all-inclusive fishing packages, complete with 7 nights of oceanfront lodging.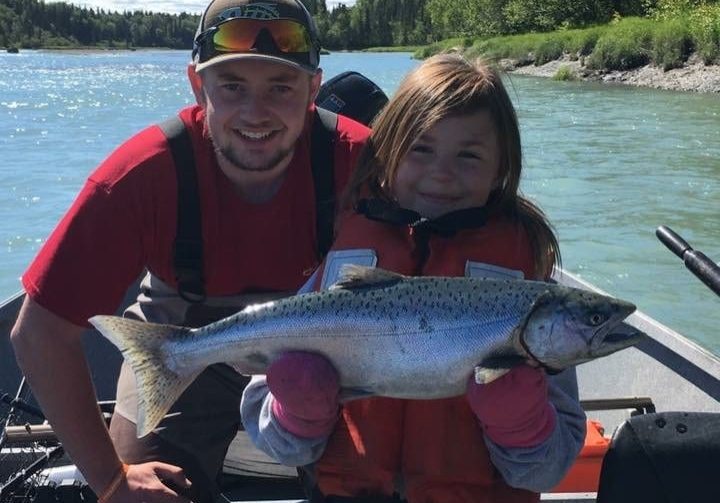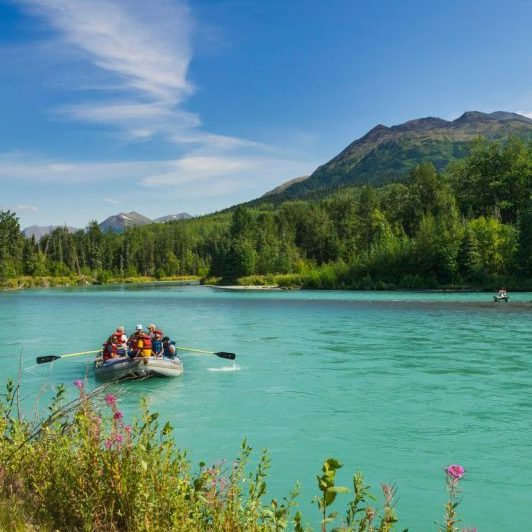 Half-Day Kenai River Rafting
Book a three-hour rafting trip through the calm and relaxing waters of the upper Kenai River. Perfect for wildlife viewing, photo opps, simply taking it all in.
Full-Day Kenai River Rafting
Join us for a full day of rafting the scenic Kenai River, from the upper banks through Kenai Canyon and on to Skilak Lake.
Lunch provided.
Watching Alaskan brown bears is at the top of our guests' "Bucket List" every season! You're sure to have the best opportunity to see Alaska's biggest predators with this up close and personal adventure!
Join us for a day-long adventure with a naturalist guide and lunch – absolutely awesome bear viewing in safe conditions.
Trip Length: Full Day Adventures (4-6 hours)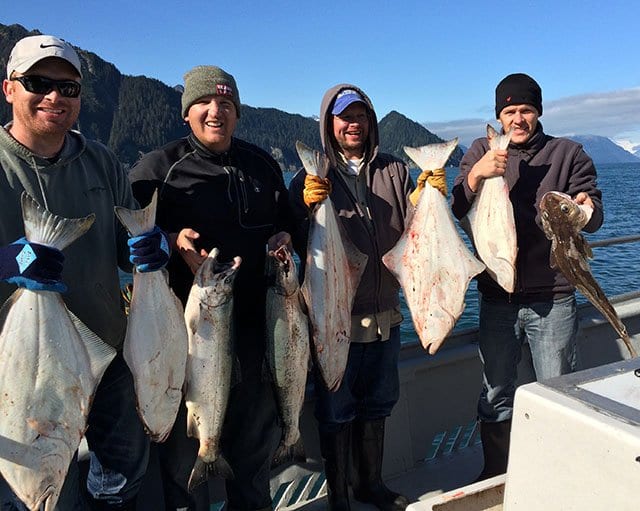 Looking to bring home your fresh catch of Alaskan Halibut? With locations in Homer, Ninilchik, and Seward, Soaring Eagle Lodge has plenty of options for your dream Alaska Halibut Fishing Trip!
Trip Length: Full Day Adventures (6-8 hours)
We offer a range of all-inclusive fishing packages, complete with 7 nights of oceanfront lodging.
Class IV Six Mile Creek White Water Rafting
Six Mile Creek provides the highest difficulty level in a guided rafting trip along the Kenai Peninsula, near Hope, Alaska. This excursion features two to three canyon white water river runs and is an exciting half-day adventure.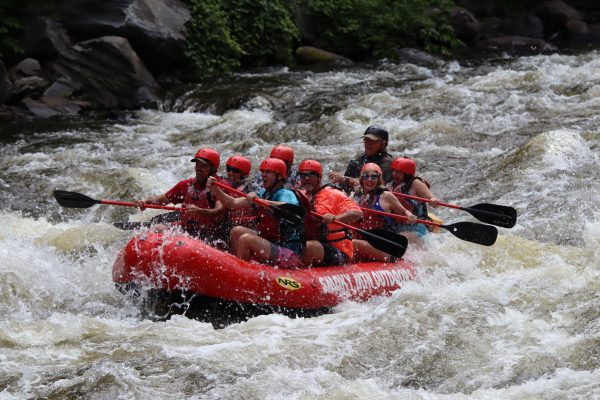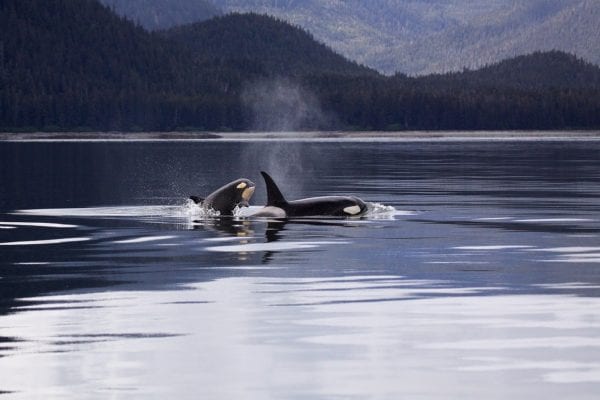 Whales and glaciers so close you can almost touch them. This cruise is a photographer's dream!
Experience a once in a lifetime adventure seeing whales and glaciers from one of our comfortable sea voyages. Venture out on the ocean to see Alaska's largest mammals and breathtaking views of icy glaciers!
Trip Length: Full Day Adventure (4-6 hours)
Iditarod Dog Sled Ride & Kennel Tour
Tour a working Iditarod champion dog sled racing kennel with over 60 sled dogs. Board a wheeled sled and learn to manage a dog team like a real professional.
This tour is led by the Seavey family and takes about one and a half hours to complete.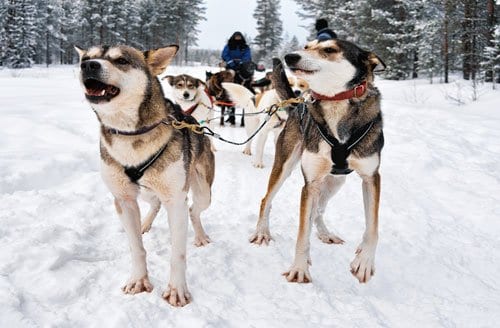 The Kenai Peninsula provides an abundance of outdoor activities, particularly in the summer. Whether you're planning a day trip from Anchorage, Soldotna, Homer, or Seward, or you're brainstorming your dream Alaskan summer getaway, your options for adventure and relaxation are boundless.
Soaring Eagle Lodge is conveniently located between Soldotna and Homer, providing you with easy access to a wide variety of locations for fishing, hiking, rafting, wildlife viewing, and much more. In addition to our all-inclusive vacation packages, we offer over 50 unique Alaskan adventures for you and your guests.
Additional Kenai Peninsula Activities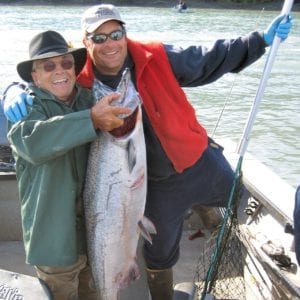 Fly out salmon fishing
Halibut/ King Salmon Fishing (Homer/ Ninilchik- May Only)
Kasilof River Drift Boat Salmon Fishing
Kenai powerboat salmon fishing
Multi-species fishing
Small stream fly fishing
Standup paddleboarding
Trophy rainbow trout fishing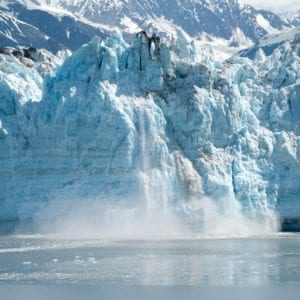 1-3 additional nights at The Winding Lodge
2-night stay at a Denali hotel
3-day visit to Denali National Park
Canopy zip lining
Fjords boat tour
Horseback riding
Kachemak bay volcanoes & glacier fly over
Kachemak glacier hike
Kachemak kayaking
Natural history tours with the Center for Alaskan Coastal Studies
Peterson Bay remote guided hike
River float and gold prospecting combination adventure
Roundtrip via the Alaska Railroad to Denali
Seldovia village tour
Seward sealife center
Tundra park tour
Water taxi across Kachemak bay
Benefits To Booking With Soaring Eagle Lodge: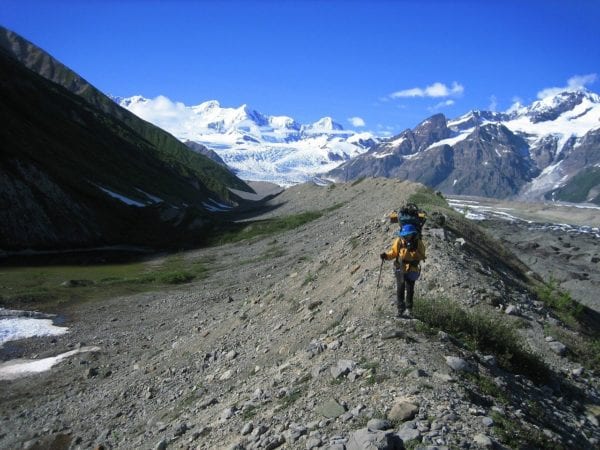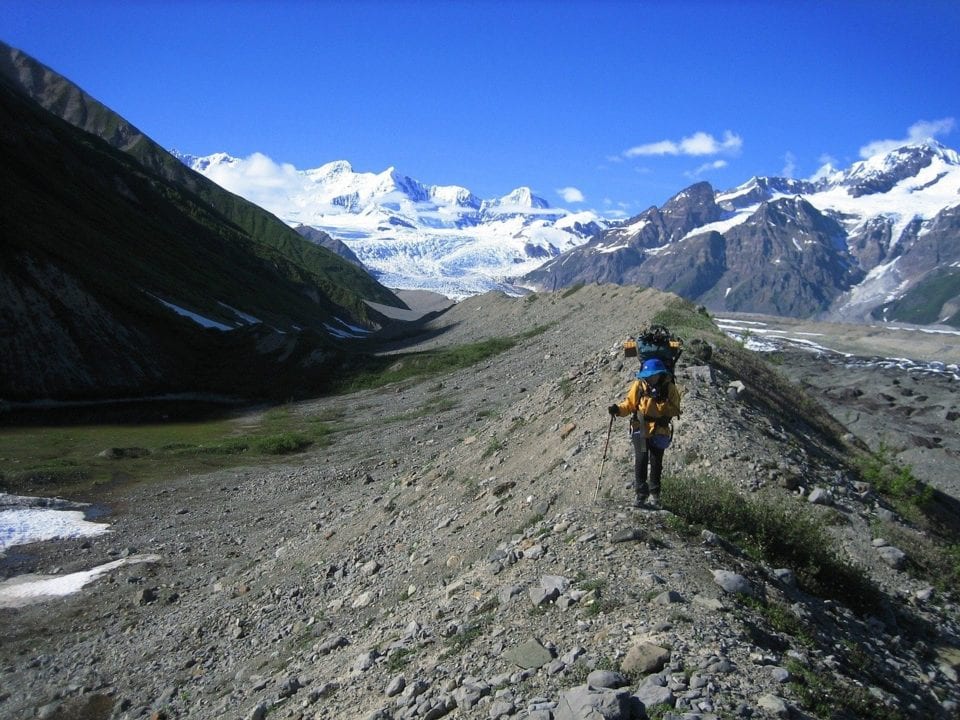 Enjoy your Alaskan vacation and leave the work up to us. Soaring Eagle Lodge can handle every charter and adventure reservation, payments, and schedule. With Soaring Eagle Lodge, we'll work to create a week long customized adventure upon your arrival!
With the help of our Adventure Coordinators, we will work with you to build the perfect trip to Alaska with your budget as a priority! Customized adventure itineraries are one more reason to book your all-inclusive Alaska vacation with Soaring Eagle Lodge.