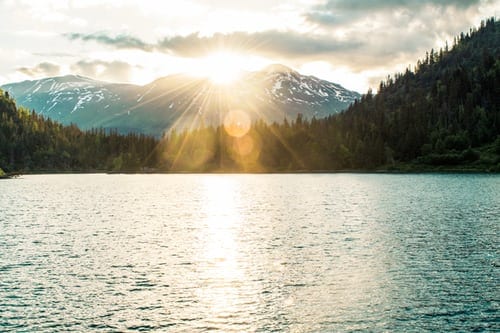 Though it is often overlooked as a place to visit, Alaska makes for an excellent travel destination. With so much to see and do, from fishing lodges to spectacular views of nature, this rising tourist hot spot is a must-see for travelers of all kinds. Here's some of the reasons why you should consider an all inclusive vacation to Alaska.
First of all, the nature in Alaska is unmatched by any other region in the United States. Plentiful wildlife, lots of opportunities for fishing, and a unique climate all contribute to the special beauty of the place. Over the course of the last decade, the Southcentral region of Alaska — around Anchorage and the Kenai Peninsula — has maintained consistent visitation rates by air travel over In 2016, the rate of visitation was 78%; in 2011, 80%; in 2006, 79%. If you visit and choose a luxury wilderness lodge as your home away from home, you can expect to see all the sights and hear all the sounds that make Alaska such a treasured travel destination.
As part of your vacation, you'll want to take advantage of the many fishing opportunities at your disposal. Novice and experienced fishers alike are welcome to enjoy the waters with picturesque backgrounds and varied marine life. Alaska is one of the best destinations for salmon fishing, hands down. With all inclusive Alaskan fishing packages, you will have access to the prime fishing spots. You can also rest assured that you'll be safe on the waters with the guidance of an expert guide who knows all the unique tips and tricks that are sure to land you the catch of a lifetime.
With an all inclusive vacation to Alaska, you will enjoy one of the most unique places the United States has to offer. If you're not sure where to begin, you can consult with a reputable travel company that offers their expertise and guidance to guarantee that you get the most out of your trip. As a more remote location, Alaska can heal your mind from the stresses of the modern world and connect you more intimately to the abundant nature all around this unrivaled vacation destination.