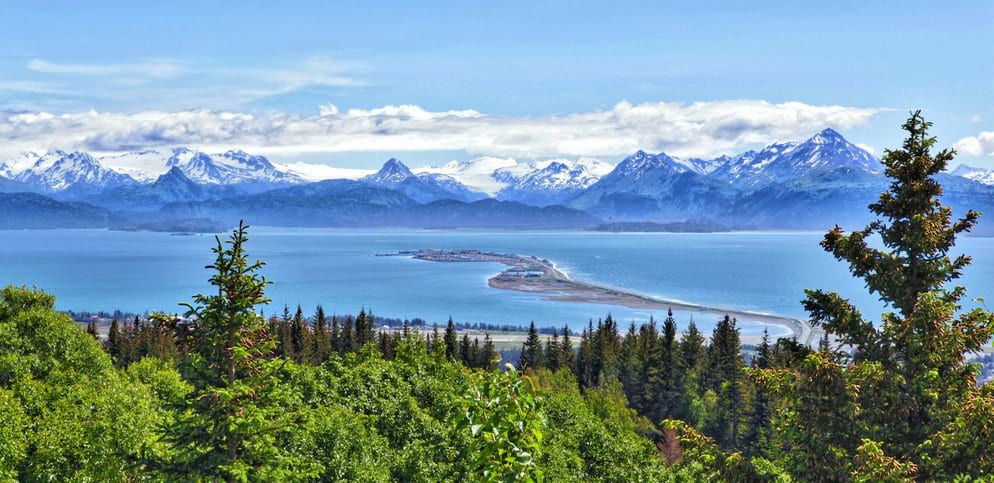 Alaska is a big, impressive and beautiful state. It is known for its big national parks, museums, and wild nature. It's also popular as the center of fishing, paddling, luxury wilderness lodges, and hiking in the United States. It should be your destination for your next vacation.
It doesn't stop there, imagine watching magnificent mountains, lights, and glaciers, wildflowers from a luxury wilderness lounge. Spectacular isn't it? Then go ahead and book a trip to Alaska. But wait, what else will you experience in Alaska? Here is a list of incredible sites in Alaska.
1. Denali Park
Have you ever seen a bear or a wolf apart from the ones in films? Denali offers you a chance to see wildlife and different species of birds. Denali Park occupies six million acres of land giving room for rivers and valleys. Also, you can watch alpine ranges. Denali is an ideal place to visit when you want to relax and see the beauty of creation while enjoying your all inclusive vacation to Alaska.
2. Alaska Highway
It was originally build to cater to military services during World War II. If you plan to take your trip with a recreational vehicle, by all means, do it. The highway stretches out through Canada and there are shops and gas stations every 30-50 miles.
3. Inside Passage
If you love fishing consider the Alaska fishing package through the inside passage. It's large and you can use charter or private boats. There is a forest that spread through 17 million acres of land. So, if you ever wished to visit Prince of Wales Island, watch waterfalls and glaciers visit the inside passage.
4. Glacier Rivers
Surprisingly, when you visit Alaska, you will come across 10 rivers formed by a glacier but the truth is there are more than 30,000 glacier rivers. You will be lucky to watch the whole block of ice break into the ocean. It is spectacular! You'll be surprised at how Mother Nature balances itself.
5. Watch Whales Playing In the Water
Whales are hard to come by but seeing these creatures jump up like they are weightless is thrilling. A whale is an immense creature so you can imagine how much water they displace while they throw themselves around. If you wish to encounter the magical and majestic performance of whales consider all inclusive Alaskan vacations.
6. Watch Alpenglow
Alpenglow at midnight! Yes, you read that right. In other words, it's a midnight sun. It is a rejuvenating sight that makes you feel like a young soul.
There are various ways to enjoy your vacation but choosing all inclusive Alaskan vacations covers a wider range of activities and sites. While in the United States, travel far and wide to places you've never been. In fact, local tourists in the U.S. contribute 85% of total traveling expenditures. Be proud to be part of that expenditure. Above all, treat yourself with all inclusive vacation packages for Alaska.