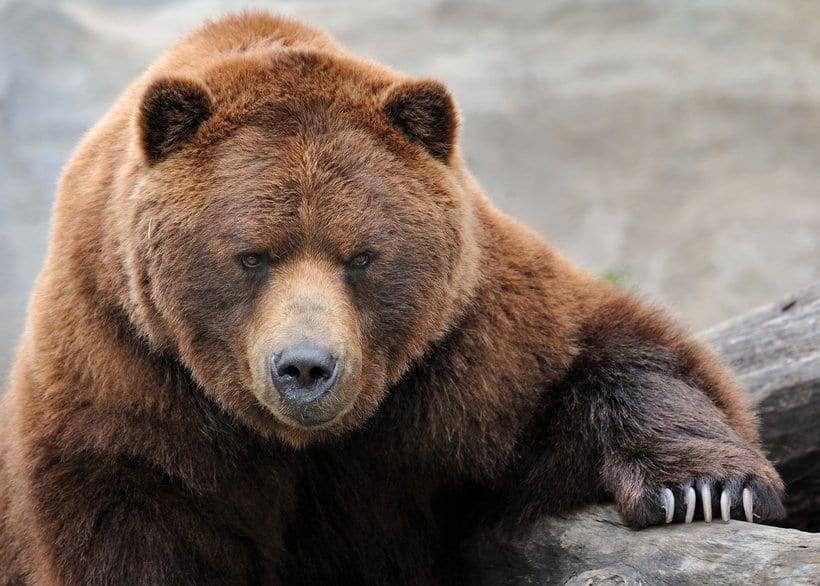 Alaska is known for its gorgeous views and incredible wildlife. In fact, it's the wildlife that makes Alaska a paradise for tourists who are animal lovers.
You don't have to leave the front porch to see some of these, some of the time!
Approximately 53% of Alaska's acreage is wilderness, which leaves plenty of room for some incredible creatures. Here are seven of those hundreds of animals you can expect to see on your next Alaskan vacation:
Bears. You may have heard that Alaska is the home of the grizzly bear. But actually, Alaska is home to all three main species of bears: brown, black, and polar.
Arctic fox. The Arctic fox lives in Alaska's Arctic regions. This small fox is known for changing its coat colors during the seasons, going from white in the winter to blackish brown in the summer.
Arctic ground squirrel. The Arctic ground squirrel favors the alpine tundra landscape, but you can find these small-sized prairie dogs throughout much of Alaska.
Birds. Alaska may be an angler's paradise, but it's also a mecca for birdwatchers. Alaska is home to many incredible birds including bald eagles, cranes, elders, falcons, grebes, grosbeaks, grouse, loons, owls, plovers, ptarmigan, ravens, puffins, redpolls, swans, terns, and plenty of waterfowl.
Caribou. Caribou travel in large nomadic herds throughout Alaska. Their bodies are suited for traveling in the tundra wetlands and heavy snow. They can cover hundreds of miles when they're migrating across the Alaska landscape.
Dall sheep. Dall sheep are known for their incredible horns. Although they're often tolerant of humans, they can be a little difficult to see because of their preference to live in the Alaskan mountain landscape.
Marine life. Alaska has beautiful wildlife on land, but there's also incredible wildlife in the water. Alaska is home to humpback whales, sea otters, the doll porpoise, harbor seals, killer whales, and northern fur seals.
Where can I find all inclusive Alaskan vacation packages?
It's no secret that Alaska is an incredible destination for nature lovers and anglers alike. In fact, up to 98% of visitors to Alaska said they were satisfied or very satisfied with their vacation.
If you're looking for an all inclusive vacation for your own nature trip, Soaring Eagle Lodge is the place for you. We offer Alaskan fishing packages and luxury wilderness lodges so you can get the most out of your trip. To learn more about our Alaskan lodge vacation packages, contact Soaring Eagle Lodge today.