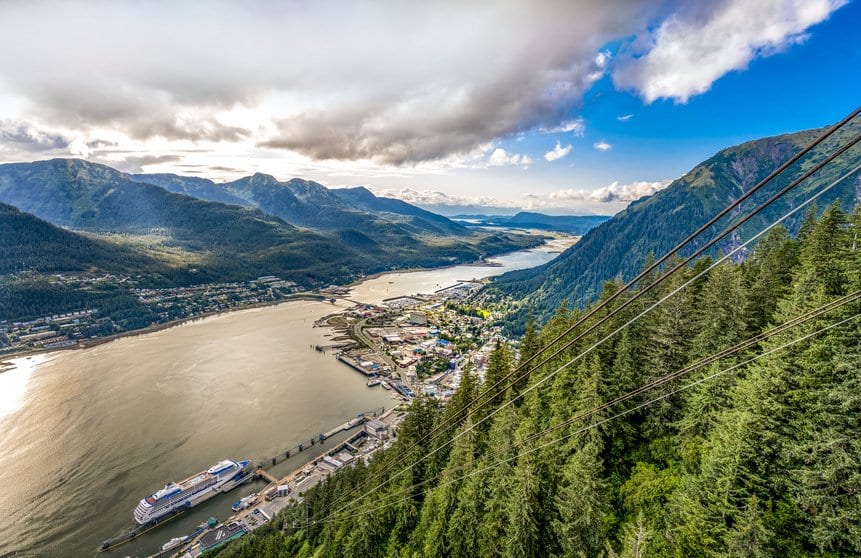 Although the most common activities visitors to Alaska are shopping, nature and wildlife viewing, hiking, sightseeing and museum going, fishing is the activity of choice for the serious and aspiring angler. No serious angler goes unprepared.
If you decide on going on the angler's dream vacation, you must be prepared. You do not want to be stuck in the great frontier on waters framed by glaciers chattering your teeth in the cold or soothing your burnt skin when you arrive at your Alaskan fishing lodge. You want to enjoy fishing, not convalesce due to injuries. The following are some tips to keep in mind on your dream Alaskan fishing adventure.
Know your fish. There are many varieties of fish to catch in Alaska. Which type of fish are you angling for? Some of the most common include Chinook, pink, and silver salmon, and Pacific halibut. Salmon are typically 10 pounds and less, however, halibut can tip the scales at 100 pounds or more! You can fish halibut from early May to late September, whereas the best time to fish for Chinook (or King) salmon is mid-May to late July.
This may seem obvious, but you'll need a fishing license. Be sure to have your license with you when you travel to Alaska. A fishing license is not expensive. Plus, you can get the "stamps" you'll need.
Dress properly. In the summer, daylight in Alaska lasts for 20 hours per day, but it rains frequently in Ketchikan (a fishing hub), for example. Be prepared with layers. Wear several lightweight, water resistant layers.
Don't get sunburned. You'll need a high spf sunscreen to protect you from summer Alaskan rays. Also, wear sunglasses with ultraviolet light (UV) protection.
Take picture. With camera in tow you'll be prepared to capture for posterity the "one that got away." You may even see whales, dolphins and seals. Don't miss the opportunity to add to your photo memories.
Importantly, you'll want to research Alaskan fishing lodges before your trip. Alaskan fishing lodges are the best place to spend on your angler's dream fishing vacation. Fishing lodges have the rustic ambiance, are located close to the river, and you'll be able to hobnob with fellow fishermen and -women.
There are luxury fishing lodges with all the amenities you'll need on your fishing vacation. Fishing vacations need not be spartan or austere. There are many Alaskan fishing vacation packages all inclusive to choose from. You can search for Alaskan fishing vacations, Alaskan lodge vacation packages or all inclusive Alaskan vacation packages.
Whatever you choose, do not miss out on any of the many lodge vacation packages that are available through Alaskan fishing lodges, and look for their special offers too.