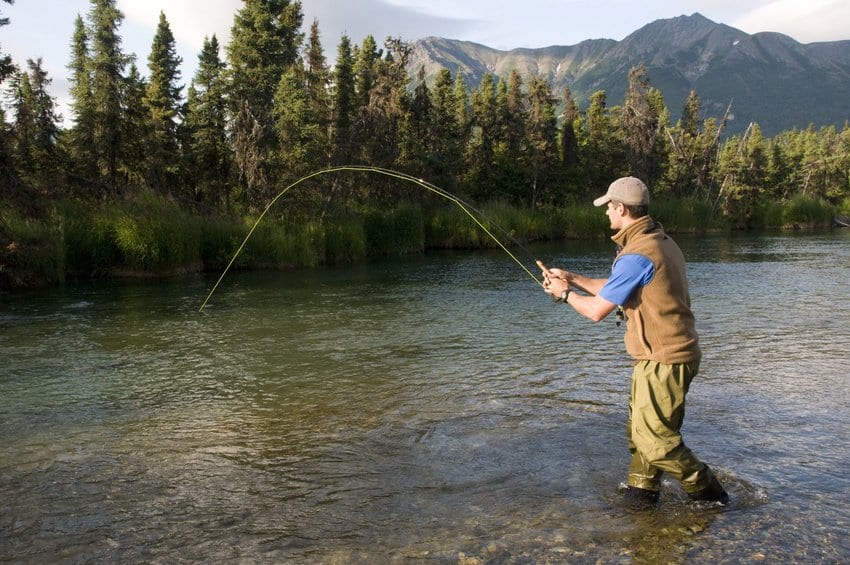 When you want to go on your first Alaskan adventure, the only activity you should worry about partaking in is the pristine fishing.
Fishing in Alaska is unlike anything else in the world thanks to the Soaring Eagle Lodge's all inclusive Alaskan lodges and fishing packages. If you're thinking about Alaska fishing resort packages, here's what you can expect on your all inclusive vacation to Alaska.
There's a lot of it
Alaska is a huge state and its beautiful nature and pristine waters are virtually unexplored. Paired in conjunction with the sheer volume of fish to angle, you're bound to have a once in a lifetime experience with the whole family. Alaska houses record-breaking numbers of King Salmon, while its waters home countless other species of fish, including trout, halibut, char, and other types of sporting fish to capture.

It's for people of all skill levels
Whether you're looking for a tournament grade experience or a trip for the whole family, your Alaska fishing packages all inclusive characteristic will give you the best experience for your skill level. The guides available at Soaring Eagle Lodge have extensive experience in the fishing industry so you never need to worry about your questions going unanswered. When you're looking for all inclusive Alaskan vacation packages, make sure you look for fishing vacations along with your luxury wilderness lodge.
You'll get the best gear
With Soaring Eagle Lodge, you'll never worry about forgetting your poles at home; thanks to the Alaska fishing packages all inclusive option, you'll get gear that's top of the line without the hassle of buying it yourself. For the experienced angler, we offer tournament grade gear for every season. Look for discounts with our all inclusive package today

The beautiful views
Nothing beats the beautiful Alaskan scenery. Whether you fish on one of the numerous lakes in our national parks or choose to revel in the rivers, you're surrounded by pristine nature at every turn. The Kenai Peninsula alone harbors three natural parks, including the Kenai Fjords National Park.
Why bother flying internationally when you have gorgeous views in your own backyard. Domestic travel in the U.S. is on the rise; in 2017 alone, domestic travel increased by nearly 2%. When you want the best Alaska fishing packages all inclusive options is the best way to go. Look for the fishing packages available on the Soaring Eagle Lodge website today to book your trip.