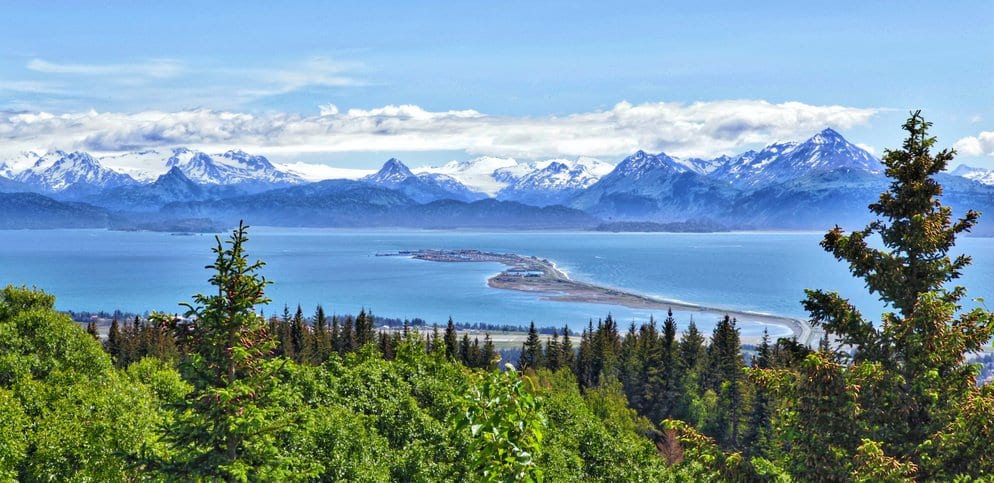 Despite its northerly latitude, Alaska is one of the most beautiful destinations to travel to this fall. If you're looking for a last-minute trip before the weather turns for the worse, here are some of the many reasons to visit Alaska this Autumn.
The fall foliage
The number one reason to visit Alaska during the fall is the gorgeous fall transition. The leaves will begin to turn color, creating striking hues of orange, red, and yellow. But it isn't only the trees that turn; ground brush also begins to change. Mosses will grow even greener while berries ripen and the underbrush mimics a sunset.

You'll get the first glimpse of the Aurora Borealis
Even though truly striking visions of the Northern Lights don't start to shine until the winter, you'll be visiting Alaska when they first come out to play. After 24 hours of sunlight throughout the summer, September and October will give you a unique view of the stars at night.

Fewer crowds
The summer is peak tourist season because of the pleasant weather and 24 hours of daylight. As such, most of the tourists (and a lot of the locals) will look for vacation opportunities further south.
This means fewer crowds, cheaper prices, and a more authentic experience. When you book your all inclusive Alaskan lodges, you'll get the best rooms and private waters to fish in.
The wildlife
Colder weather is on the horizon, and that means more animals will come out to play as they gorge themselves on berries and food in preparation for the winter. When you book your Alaska lodge vacation packages, you're more likely to see moose, bears, and even caribou on your nature tours compared to the summer. This is also the last time to go whale watching in the Kenai Peninsula before they migrate. And don't forget to fish; the fall is also a great time to look for all inclusive Alaskan fishing packages.

Countless activities
The luxury wilderness lodges in Alaska offer more than just a relaxing vacation experience. When visitors book all inclusive Alaskan vacation packages, 75% partake in shopping, 45% will opt for wildlife tours, 34% will enjoy nature tours, and 22% will enjoy some of the many museums throughout the state.
Whether you want the best fishing lodges or prefer to cozy up in a luxury wilderness lodge, all inclusive Alaskan lodges will ensure you have the best experience this fall. For more information, visit Soaring Eagle Lodges online today to book your all inclusive Alaskan lodges.